Exclusive
'Afraid' Of The 'Consequences': Stephen Collins' Ex-Wife Faye Grant Asks Judge To 'Protect' Her From His Alleged Victims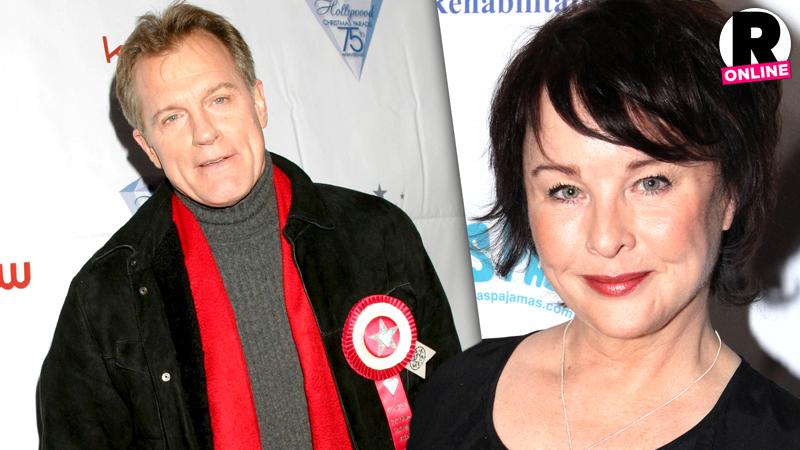 7th Heaven star Stephen Collins' child molestation confessions stunned the world, but perhaps none more so than his estranged wife, Faye Grant, who lived with him under the same roof. Reeling from his revelations, she is now slogging through a messy divorce from the actor, as he allegedly faces criminal investigation over the taped claims. In the latest salvo, RadarOnline.com has learned, she is asking a judge to let her off the hook financially if any of the victims decide to sue!
Article continues below advertisement
Grant states in a sworn declaration she could "face civil or criminal liability for his actions," and claims that her reputation and ability to earn a living as an actress has been ruined as a result of his wrongdoings.
As RadarOnline.com previously reported, recordings of the pastor-playing star confessing to sexually molesting young girls were leaked Tuesday morning. In the alleged tapes from 2012, Collins, who is best known for his role as Eric Camden on the morally sound show, is heard recounting multiple inappropriate incidents he had with young girls to his ex-wife and his therapist. At one point he reportedly confesses to sexually molesting an 11-year-old girl who was related to his first wife.​
READ The Bombshell Accusations
After detailing her husband's sexual molestation of young girls in her sworn declaration, Grant says, "I am also afraid of the potential consequences that Stephen's behavior may have for me, including, risking my reputation and livelihood. I also fear that I may potentially face civil (or even criminal) liability for Stephen's actions…In order to protect myself from being unfairly damaged by Stephen's conduct, I request that the Court bifurcate the issue of Stephen's liability."
Article continues below advertisement
"I ask the Court allocate to Stephen the potential liability for any and all damages in connection with Stephen's sexual assaults, other sexual abuse, known or unknown," the documents continue. "I did not file a motion to bifurcate sooner because I did not realize it would take so long for my marriage to Stephen to be dissolved. I thought that I would be divorced by now and not financially liable for Stephen's wrongdoings, but Stephen has delayed the resolution of this matter."
According to Grant, she estimates that Collins earns nearly $45,000 per month, and during the course of the relationship, the couple enjoyed an "upper-class living."
The two lived in two adjacent houses in Brentwood with a value of $5 million for both properties, and she claimed, "Stephen, our daughter, and I did not have designated bedrooms in any one house; we would frequently rotate and move around to different bedrooms in the different houses."
Yearly trips to Europe, spring breaks spent in Hawaii, flying first class, and staying at five star hotels and resorts were a part of the couple's life. Their financial bank accounts and retirement accounts have a $6-$7 million value. A trial has been scheduled for early November to resolve assets and spousal support.
Grant has denied any knowledge of Collins' alleged acts of sexual molestation, and told RadarOnline.com she gave the taped confessions to the authorities two years ago.