Exclusive
Outrage! Cops Sat On Stephen Collins Molestation Tapes For Two Years, His Ex-Wife Confirms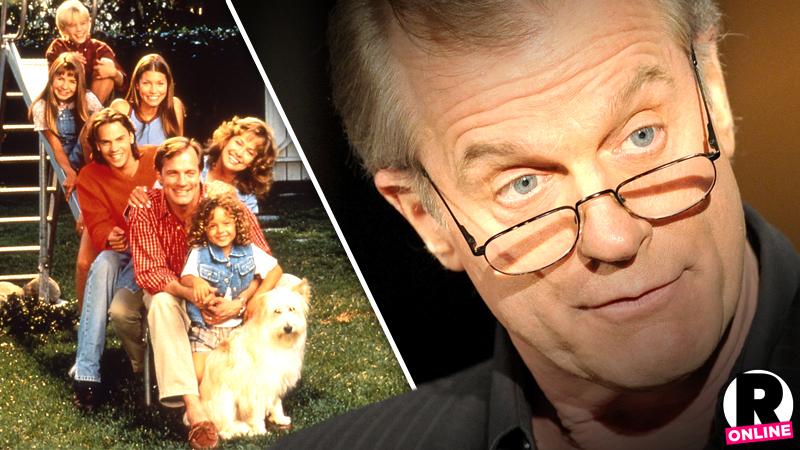 Did police ineptitude expose countless young children to untold risk? RadarOnline.com has exclusively learned that admitted child molester Stephen Collins' ex-wife, Faye Grant, gave tapes of his confessions to cops two years ago — and his horrifying confessions are only just now being exposed.
Grant exclusively revealed the news to RadarOnline.com in a statement from her rep: "I woke up today to learn that an extremely private recording I handed over to the authorities in 2012 per their request in connection with a criminal investigation was recently disseminated to the media. I had no involvement whatsoever with the release of the tape to the media."
Article continues below advertisement
Recordings of the 7th Heaven star confessing to sexually molesting young girls were leaked Tuesday morning. In the alleged tapes from 2012, Collins, who is best known for his role as Eric Camden on the morally sound show, is heard recounting multiple inappropriate incidents he had with young girls to his ex-wife, actress Grant, and his therapist. At one point he reportedly confesses to sexually molesting an 11-year-old girl who was related to his first wife.
MORE ON:
Celebrity Justice
"There was one moment of touching where her hand, I put her hand on my penis," he allegedly recalls in the audio clip. He also claims that he exposed himself to her multiple times.
In California, it is legal to secretly record a conversation in an effort to gather evidence if a person is thought to have committed a violent felony.
This isn't the first time the NYPD has investigated the pastor-playing actor. According to reports, Collins was the subject of a sex abuse investigation a few years ago, but the statue of limitations ran out, so no charges were ever filed.
Retribution has been swift. In addition to the investigation, Collins will no longer be appearing in Ted 2, the sequel to Seth Macfarlane's hit movie following the animated bear, Ted, according to reports. Collins has also reportedly resigned from his position on the National Board of the Screen Actors Guild.
Do you think cops waited too long to expose the allegations against Collins? Let us know in the comments!