Ellen DeGeneres & Portia de Rossi: We Never Agreed To Attend Event We're Rumored To Have Missed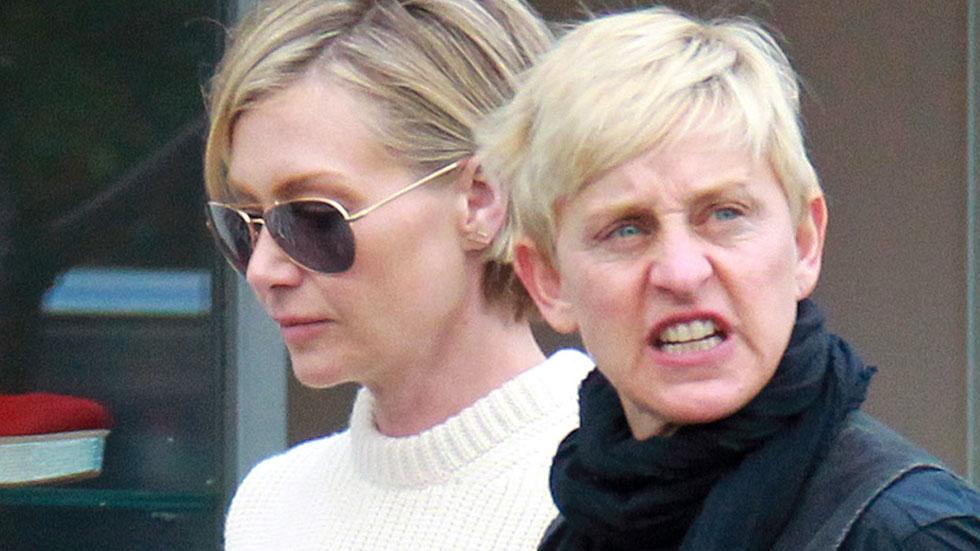 UPDATE: Lizzie Scherer and Saving Spot have issued a retraction & apology to Ellen Degeneres and Portia De Rossi regarding this item.
"Ellen and Portia have been very supportive of Saving Spot in the past. They never agreed to attend this year's benefit, and they were not absent due to an argument on their way to the event. The entire scenario was fabricated. There was no such fight, and Ellen and Portia never planned to attend the benefit. Lizzie Scherer deeply regrets that any false statements were reported in the media, and she sincerely apologizes to Ellen and Portia, who have demonstrated an unwavering commitment to animals and causes benefitting them."
Article continues below advertisement
Ellen DeGeneres and Portia de Rossi are shooting down reports that "an epic fight" Sunday evening led to them no-showing an animal non-profit's fundraiser in Santa Monica, Calif.
"Ellen and Portia were delayed and were in the car on the way, when they had an epic fight," a source told the NY Post. "They ended up turning around and not going to the fundraiser."
The source said that their absence at the event for Saving SPOT! rescue became apparent when they weren't on hand by 6:30 p.m. — 90 minutes past their scheduled arrival time.
"Reporters were told they were on their way" the source said, "until the head of the charity informed everyone at the end of the event that they weren't going to make it due to 'logistics.'"
But the couple denied having ever agreed to show up, saying they were "happy to lend our names as honorary chairs," but nothing else.
"The organization was always aware that we would be unable to attend," the duo told the paper. "This is the first time we have seen our images attached to the invite.
"It was not approved and it is misleading."
Ellen's lawyer, powerhouse Marty Singer, told the paper "the story is a complete lie," and that "there was no fight that caused them not to attend."
While the Hollywood couple was the subject of numerous reports claiming trouble in their marriage this past summer, an insider told us last month that the TV superstar "says that she will be with Portia forever, and that she puts her wife before anything — even her career."