Ellen DeGeneres and Portia De Rossi's Worst Nightmare: Shocking Tell-All To Be Released In Midst Of Marriage Crisis!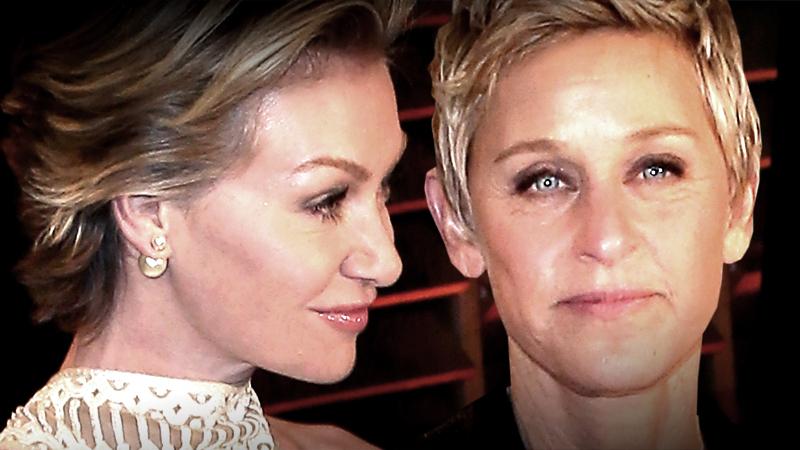 Can Ellen DeGeneres and Portia de Rossi survive another blow to their marriage?
The A-list couple's union was rocked by recent reports the Arrested Development actress checked into rehab for drug and alcohol addiction after a blowout fight at home — and now RadarOnline.com can exclusively reveal the pair will soon be forced to face a shocking new tell-all about their chaotic ten-year relationship.
Celebrity journalist Randy Jernigan tells RadarOnline.com his new book, The Life and Career of Ellen DeGeneres, will expose many sordid secrets upon its publication in September.
Article continues below advertisement
"Many fans don't know that Ellen and Portia have had a very tumultuous romance since the very beginning," says Jernigan, who spoke with 13 of the 56-year-old talk show host's friends and work associates for his upcoming Creative Partners Fan Books tome.
Jernigan attributes many of the couple's problems to the troubled de Rossi's constant self-loathing.
"She loves attention because she's secretly so insecure," the author explains of the 41-year-old actress, who has publicly discussed her intense battle with anorexia https://radaronline.com/exclusives/2010/10/ellen-degeneris-wife-portia-de-rossi-i-weighed-82-lbs-while-battling-anorexia/ and bulimia and also admitted to being diagnosedhttps://radaronline.com/exclusives/2014/07/portia-de-rossi-diagnosis-rehab/ with dangerous liver disease cirrhosis. "She also hates that her career is in the dumps."
Despite their constant drama, Jernigan insists that the two share a lot of love.
"They both care for each other very much," he admits, "but neither is good at the whole give and take aspect of a relationship."
For more juicy tidbits from the upcoming tell-all, keep checking in with RadarOnline.com.