Exclusive
Charlie Sheen: I Was Not High & I Did Not Pull A Knife On My Dentist!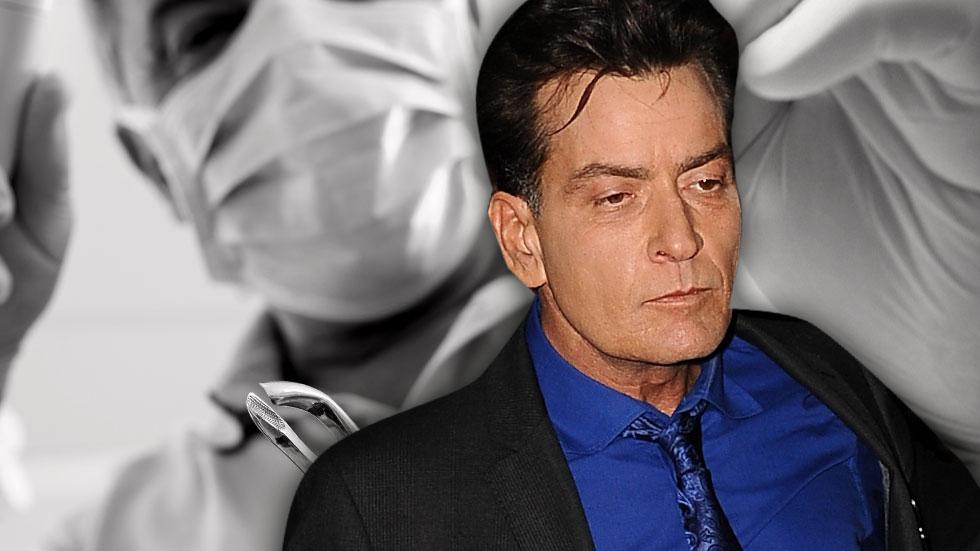 Charlie Sheen was not up to one of his wild antics during his recent dentist visit, a publicist for the star exclusively tells RadarOnline.com.
Though online reports claim the actor, 49, pulled a knife on a dental technician while under the influence of rock cocaine last Thursday in Los Angeles, Jeff Ballard insists there was no weapon present at the routine appointment.
"There was no knife and no one inside Charlie's camp has heard from the LAPD," Ballard tells Radar.
Article continues below advertisement
The rep also claims the hard-partying groom-to-be had not used illegal substances— but was simply taking medication for a shoulder injury at the time of the alleged incident.
"He was not under the influence of rock cocaine," Ballard explains. "But he had a bad reaction to the medications that he was on, which explains the photos of him leaving."
Ultimately, the publicist continues, the dentist opted not to perform any procedures to remove a dental abscess because Sheen had to be on the set of Anger Management.
"It was postponed," he says.
The father of five was also involved in a "freak accident" last week, when his publicist claims he dove into the shallow end of his pool and injured his nose. Production was abruptly shut down for a week on his FX series.
Despite Ballard's reassurance, a source tells Radar Sheen could be headed for another downward spiral.
"This sounds like the beginnings of another one of his famous meltdowns!" the insider insists.
Do you think Charlie is headed for trouble? Sound off in the comments.