High Charlie Sheen Went Nuts At Dentist's Office, Hit Technician, Pulled Out Knife, Witness Tells Cops: Report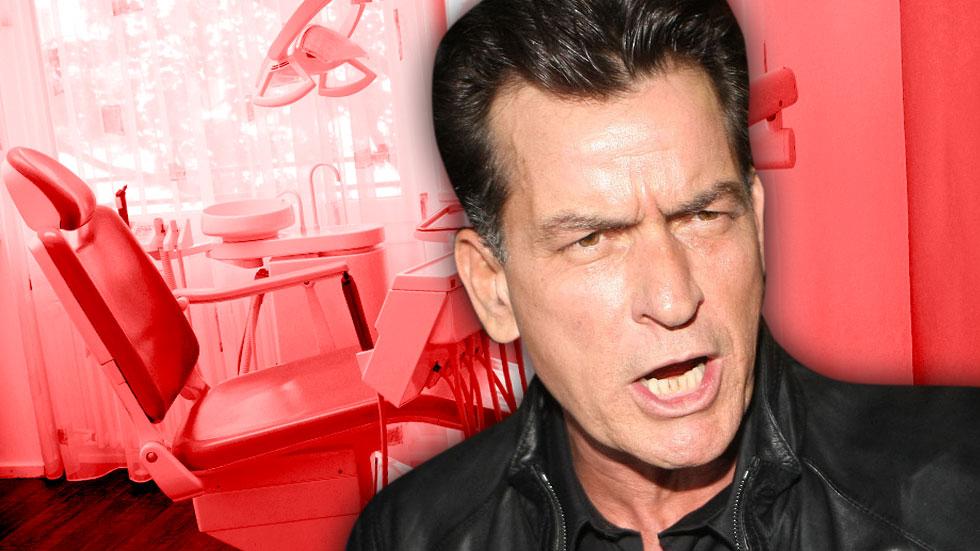 Los Angeles authorities are investigating Charlie Sheen in connection with assault with a deadly weapon, after the Anger Management star had an incident at a dentist's office last Thursday.
Sheen, according to online reports, is accused of hitting a female dental technician, after she put a mask on him to give him nitrous oxide for a procedure on an abscess.
The technician told police that when the actor became physical, wildly swinging his arms in the air, she darted out of the area, at which point Sheen's bodyguard rushed in to an ensuing ruckus. Sheen brought his own dentist along for the appointment, according to the technician, who told cops that the dentist said Sheen pulled a knife on him (but did not hurt him).
Article continues below advertisement
The bodyguard informed the dentist that Sheen had been under the influence of cocaine at the time of the incident, the technician told police.
Officials are hoping to speak with the former Two And A Half Men star prior to moving the case forward to the district attorney.
It's the second alarming incident for the actor this week, as RadarOnline.com previously reported that production was stalled on his FX show after he suffered a facial injury while playing with his dogs at home.
"This sounds like the beginnings of another one of his famous meltdowns!" an insider told Radar.