Exclusive
Warlock Gone Wild: 'Anger Management' Secretly Shuts Down Production Over Charlie Sheen Mishap -- TV's Highest Paid Actor Needed Stitches On Face Wound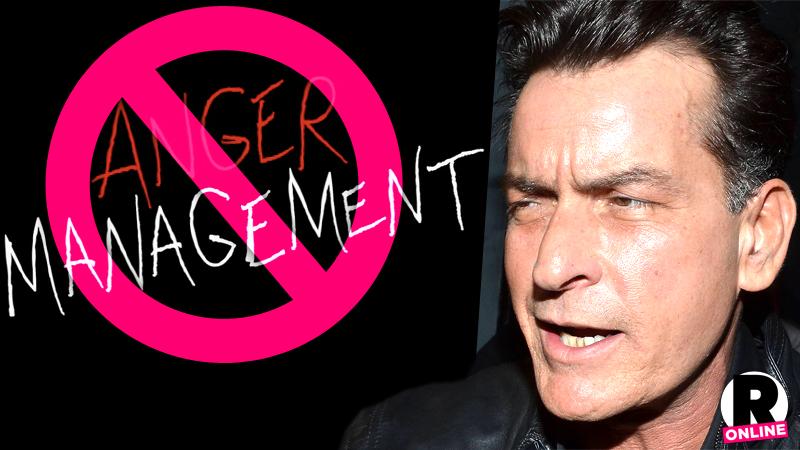 Is Charlie Sheen headed for another massive meltdown? RadarOnline.com has exclusively learned that production on his hit show Anger Management was secretly shut down for over a week recently, after the actor was injured in a freak accident.
Sheen's rep, Jeff Ballard, confirmed to RadarOnline.com that production ground to an unexpected halt after the actor suffered an injury to his face.
He explained, "Charlie was playing with one of his dogs in the pool and he accidentally dove into the shallow end, thinking it was much deeper and cut his nose.
Article continues below advertisement
"He was taken to the doctor and got stitches. He was out of work for about a week, but was back on Monday morning."
But another source claimed: "This sounds like the beginnings of another one of his famous meltdowns!"
This is just the latest of many signs of unrest in Sheen's camp. As RadarOnline.com has reported, the self-proclaimed warlock recently fired his long time bodyguard, Gil Peled — a move that stunned some in Sheen's inner circle.
"Gil had been with Charlie through the good and the bad, including his many tumultuous meltdowns" during the aftermath of his firing from Warner Bros. Television, said the source.
"This wasn't just some Hollywood wannabe actor, or celeb worshipper," the insider previously explained."He was a former member of the Israeli armed forces and took his job very seriously. He protected Charlie from some pretty crazy stuff, and for him to be abruptly fired was just shocking to Charlie's friends."
Sheen has already hired a replacement: The new hired muscle was spotted holding Sheen up as the actor appeared to have trouble walking down the sidewalk in an outing earlier this month.
Photographers captured the actor as he struggled to make his way down the street, making erratic gestures and engaging in bizarre antics that included busting a dance move on a female passer-by.