Exclusive
Charlie Sheen's Porn Star Fiancée Refusing To Sign Confidentiality Agreement — Will They Make It Down The Aisle?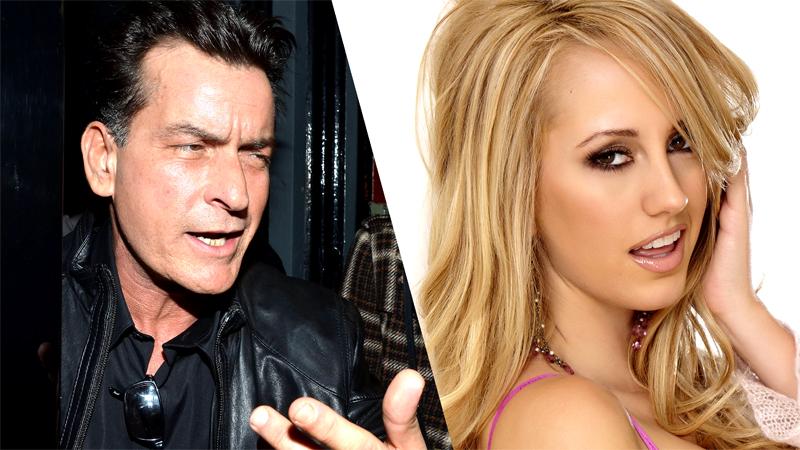 Charlie Sheen's porn star fiancée, Brett Rossi, is refusing to sign a confidentiality agreement the Anger Management star presented to the adult film star, and the couple continue to fight non-stop leading to their upcoming wedding, RadarOnline.com is exclusively reporting.
"Charlie gave Brett a non-disclosure, confidentiality agreement several months ago. His business manager wanted him to do it because of concerns the couple won't make it to their wedding day. Brett has been with Charlie non-stop for the past year, and could really make his life hell if they broke up," a source told Radar.
Article continues below advertisement
But according to the source, "Brett was offended that Charlie asked her to sign it, and ripped it up. She thinks it's disgusting Charlie even gave it to her. He tried to put it on his people advising him to do so, to which Brett responded they should all be fired! It's a dysfunctional relationship, and Charlie's friends don't think the couple will get married."
Sheen has everyone in his camp sign the confidentiality agreement, even guests to his infamous house parties. He knows there are "many opportunists out there that would love to make a quick dollar off of him," the insider added.
Rossi wants to be formally known as Scottine Sheen, even though the couple aren't even married yet, and claims Sheen wanted her to take his last name.
"It's bizarre that Brett would publicly take Charlie's last name despite not even being married," the insider added. "It reveals a lot about the relationship. Normal loving couples don't need to do that, and it shows Brett's lack of maturity."
The soon-to-be Mrs. Warlock has been forcing Sheen to even wear a male engagement ring!
"Brett forced Charlie to wear the wedding band, which he is wearing as an engagement ring," the source told Radar. "Charlie continues to hang around with other women, which infuriates Brett. It's disrespectful to their relationship, and Brett wants to make it clear that Charlie is off the market."