Exclusive
Monster Mom! June Bribed Pregnant Teen Daughter Anna Into Moving Home For Reality Show: 'She Thought It Would Make Good TV'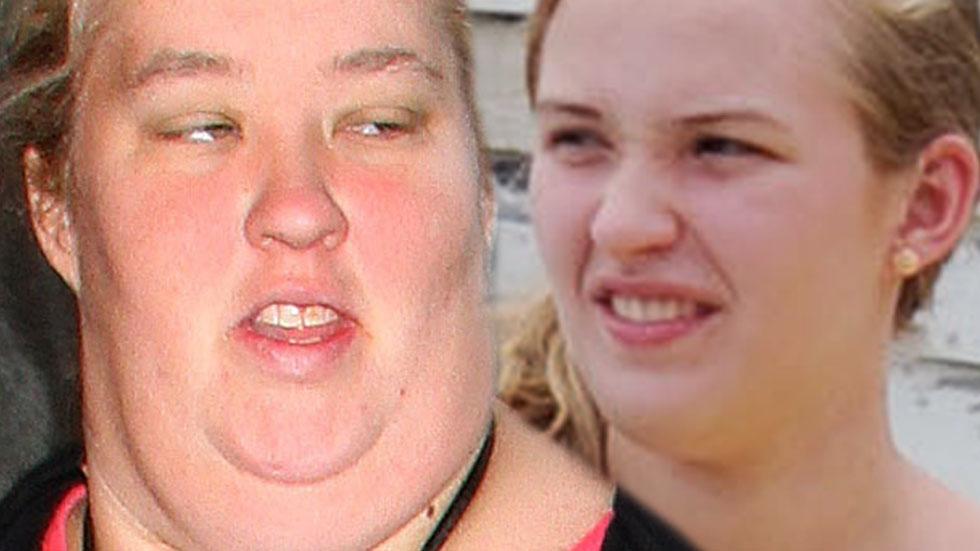 After her mother's boyfriend sexually abused her again and again when she was just 8 years old, former Here Comes Honey Boo Boo star Anna "Chickadee" Cardwell was able to live a somewhat normal childhood in the custody of her beloved grandmother, Sandra Hale, in the quiet town of Griffin, Georgia.
But sources exclusively tell RadarOnline.com that when Mama June Shannon, 34, snagged a TLC reality show in early 2012, she begged her eldest daughter to move into her McIntyre, Georgia home— and not to pamper the pregnant teen.
Article continues below advertisement
"June bribed Anna with money to move in with the family," a source reveals. "She offered her $500 a month because she believed Anna's unmarried teenage pregnancy would create good story lines."
And she was right. Anna, now 20, was prominently featured on Here Comes Honey Boo Boo's first season. Cameras even captured her dramatic trip to the hospital when she experienced complications while carrying Kaitlyn, now 2. (Kaitlyn's father has never been named.)
The soft-spoken star, who recently told RadarOnline.com she's "uncomfortable" with fame, was suddenly pushed into the spotlight by an unlikely stage mother, and is now experiencing June's cruel betrayal in front of millions.
As RadarOnline.com exclusively reported, Anna was repeatedly molested by June's former boyfriend, Mark McDaniel, in 2002. The 53-year-old Georgia resident was indicted for rape, child molestation, aggravated child molestation, enticing a child for indecent purposes and aggravated sexual battery. After accepting a plea deal, McDaniel was sentenced to ten years in prison. He was released in March 2014.