No More Fighting! 'Teen Mom' Stars Amber Portwood & Jenelle Evans Make Up After Bitter Feud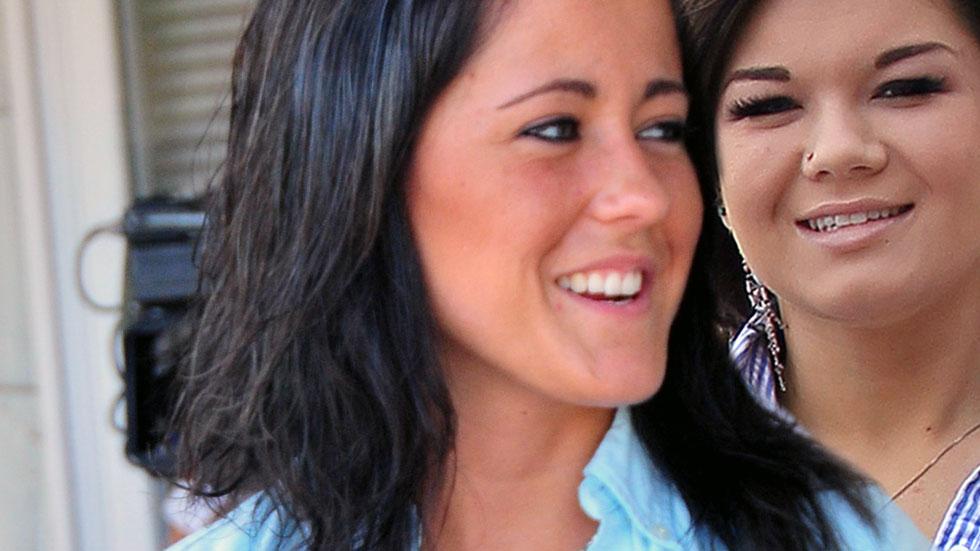 Just last month, Teen Mom stars Catelynn Lowell and Farrah Abraham ended their long-standing feud with tears and a hug— and now rivals Jenelle Evans and Amber Portwood have buried the hatchet as well.
The Teen Mom 2 star, 22, and the 24-year-old standout from the original cast hashed out their differences in late August while taping the Ask The Moms special, which will air on MTV soon.
After Portwood admitted she doesn't follow Evans on Twitter after "some stuff" occurred, recovering heroin addict Evans recalled a March interview where the mother to Leah, 5, slammed her as "irresponsible and immature" and suggested she could benefit from prison time.
Article continues below advertisement
"With her just saying 'She needs to hit rock bottom before she's able to pick herself up,' I think we're both in different situations and we both just dealt with it differently," a surprisingly calm and civil Evans said.
Portwood— who served 17 months behind bars for failing to properly complete a mandatory drug program before and recently chronicled her terrifying battle with addiction in a new memoir Never Too Late— insisted she only meant to help her fellow MTV reality star.
"Everything that I said in that interview, it wasn't to be an a**hole and it wasn't to be mean. It was simply because she's going through the same sh*t that I used to go through," the two years sober Indiana native reasoned. "It's words or encouragement and wisdom because I've been there, done that. I'm not saying I'm this wise person, but I did go to prison."
Evans, who is now clean and recently welcomed son Kaiser in June, seemed to accept Portwood's explanation.
Article continues below advertisement
"I've had no hatred toward Amber at all, I've actually related a lot to her because me and her were in the same boat," she said.
"If you ever need to talk or anything, I know it's a struggle because I'm there with you. I'm right here," Portwood responded. "We're good. We're good. I'll follow you on Twitter now!"
A source tells RadarOnline.com that Evans, who once tweeted Portwood "can't be happy" for her, is glad the two made amends— but hasn't spoken with Portwood since the taping.
"Jenelle hasn't talked to Amber privately about their issues," the insider says.
Do you think Amber and Jenelle could be close friends? Respond in the comments and watch a preview of the Ask The Moms special below.