Buck Wild: Actress Wants $1 From Those Reading Her Thoughts Off Microchip Planted In Her Brain, & Is Illegally Buying & Taking Addictive Oxycontin, Report States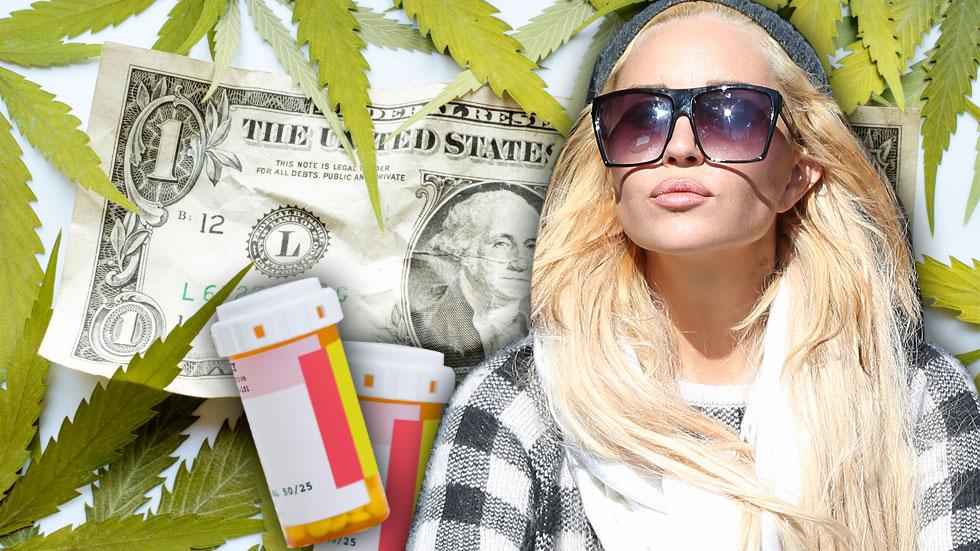 Article continues below advertisement
On Wednesday, two new reports shined a light on even more bizarre behavior — and the illegal drugs that might be fueling it.
The Hairspray star in Sunday, being trailed by a reporter with In Touch Weekly said she believes she has a microchip planted in her brain — and wants to start charging rent for those accessing her thoughts.
"I want a dollar a day from every person who is reading my mind," the 28-year-old said, according to the magazine, one of many incoherent rants she went on.
Bynes' self esteem seemed to be in the dumps, as she told the magazine she left like she looks "hideous," and said that she's aiming to get a nose job following a procedure in which doctors took cysts off of her face.
"Everyone can use a little plastic surgery," the She's the Man star said, noting that she might even pursue a career as a plastic surgeon in the future.
At one point during the pow-wow, Bynes shows off another self-enhancement far past the planning stages, pulling up her top and showing the reporter her breast after she had her nipple pierced.
Article continues below advertisement
Regarding her latest estrangement from her parents Rick and Lynn, Bynes said she would have "rather been in jail" than under their roof, adding, "I was miserable living with them."
The What I Like About You star's instability in the Oct. 5 outing dovetails with information reported by Life & Style, as witnesses told the magazine Bynes put on quite a show for onlookers during a six-hour visit to a salon in Brooklyn Sept. 24, where she spent $2,000 to have her hair dyed purple.
There, sources told the magazine the actress smoked marijuana, dumped a bottle of prescription pills all over the floor; left open a bathroom door open as she tried on clothes, giving patrons a full view of her nude body; and begged another patron for their shoelaces.
"She asked me to book her a flight and give her a ride to the airport," the patron whose shoelaces Bynes coveted told the magazine. "She started screaming, 'Please don't leave me, please help me.'"
Even more distressing, one insider told the magazine, is that Bynes has grown a taste for the powerful opiates Oxycontin and Roxicodone — ordering 50 and 20 at a time, respectively, from drug dealers. Ingesting the non-prescribed pills could create complications, medical experts told the magazine, when combined with the Adderall she is taking per a doctor's prescription.