Exclusive
Fashion Fail! Amanda Bynes Flunks Out Of Fashion School Amid Claims She's 'Smoking Pot Again & Drinking'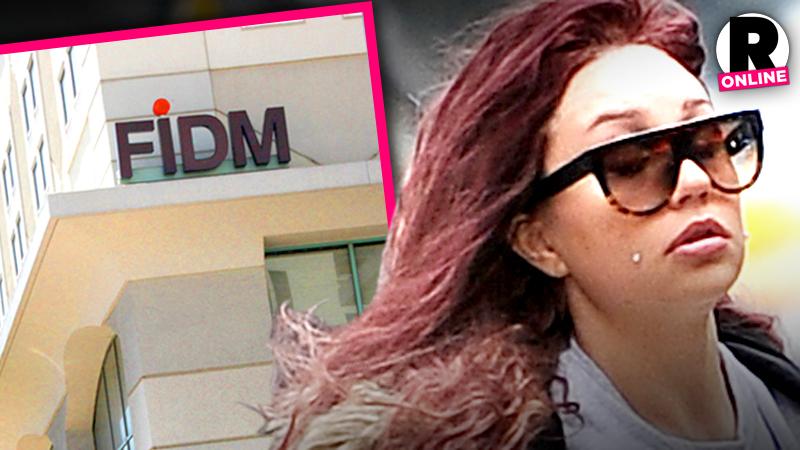 Amanda Bynes' dreams of being a fashion designer just went up in smoke. RadarOnline.com has learned that the former actress and would-be fashionista has flunked out of of the Fashion Institute Design & Merchandising, amid claims from insider that she is "smoking pot and drinking again."
According to a source familiar with the situation, in recent weeks, "Amanda just stopped going to classes. Everything had been going very well for her up until the conservatorship ended. Her instructors tried to reach out to Amanda, given her history of very public breakdowns, but got no response. As a result, Amanda flunked out."
Article continues below advertisement
Said the source, "It's really sad, because Amanda had been doing so well."
The troubled Nickelodeon actress had been commuting from her parent's house in Ventura County, to the Irvine campus — a drive of at least two hours each way.
But when her parent-supervised conservatorship ended, and she moved out of her parents' Sherman Oaks home to an unsupervised apartment in Orange County, things quickly went downhill. Now, sources tell Radar that her family and friends are concerned that he's headed down a dark path yet again.
"Amanda is smoking pot again, and drinking," the source claimed. "She stopped taking her psychiatric medications also. She is absolutely out of control, and having the conservatorship end is probably the worst thing in the world for her."
On Sunday morning, cops arrested Bynes after she had parked her Mercedes Benz in an intersection in Sherman Oaks, for driving under the influence of drugs.
Bynes flunked several filed sobriety tests, and was released on $15,000 bail, pending a October 23 court hearing.
Another source added, "This is truly just sad. Amanda had been making such great strides. Several networks were in contact with her lawyers about doing an in-depth interview, and follow Amanda around New York City for Fashion Week. A couple of weeks ago, those talks abruptly stopped, and no one knew why. Now, it's very clear. She needs to get back into treatment!"