Exclusive
Just In Time For Prison! Teresa Giudice Spends Thousands Of Dollars On Botox, Lasers & More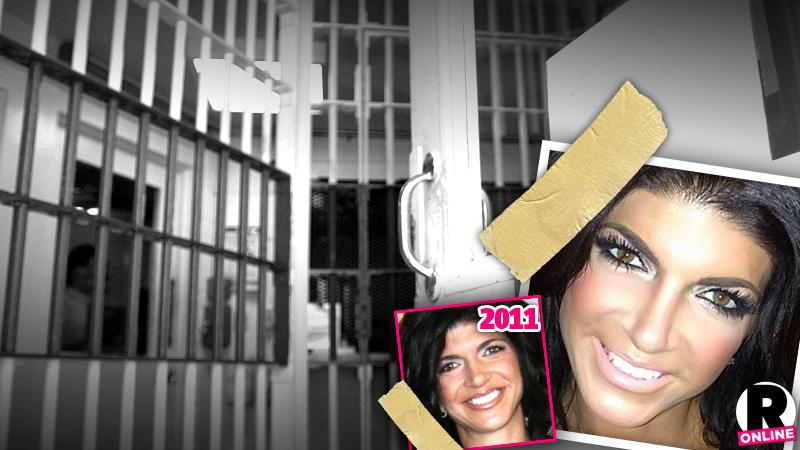 Article continues below advertisement
Giudice went in early June and is about to go back before her sentencing date to get her touchup work done.
"She went in June," the source said. "She is getting ready to go. She is due to go."
And Giudice is splashing a ton of money on her procedures.
"She's spending nearly $5,000 on cosmetic procedures every three to four months," the source said.
"The Botox is every three months and Restylane is every seven months. Hair removal is more often."
"She was going once a week for the skin laser," the source continued. "The laser retightens your skin and resurfaces because of all the sun that she gets. She messed up her skin. When you lay out in the sun, you're skin gets thick on top. Her skin is very thick. She tries to get rid of that thickness."
The breakdown of the costs amounts to a lot of money.
"Teresa pays around $1,000 for her Botox with all the places she gets it done," the source said. "She pays $1,500 for Restylane. The skin resurfacing is pricey too. It's around a $1,000 at the least. And the laser hair removal is about $1,000."
Article continues below advertisement
While Giudice's crisis manager Wendy Feldman said that the reality TV star sometimes gets the treatments for free, the source said that Giudice wasn't happy about having to pay the bills for her procedures.
"She's actually paying for the treatments and wasn't too thrilled with the bill either," the source said. "She thinks she should get everything for free."
So why is Giudice getting all of this stuff done to her face when she could be spending up to 35 years in prison?
"Teresa is in denial and doesn't think she is going," the source said. "She's been telling everybody, 'They're not sending me.' She doesn't think she's going to prison. She is in total denial."
And Giudice is obsessed with her looks.
"She's getting touched up because she thinks she's a beauty queen," the source said. "She is still posing on the beach in all different bikinis while people are out working."
"If you watch her Instagram, she thinks she is a beauty queen," the source added.