Exclusive
Teresa & Joe Giudice For The Win! 'Real Housewives Of New Jersey' Stars FINALLY Settle $13.5 Million Bankruptcy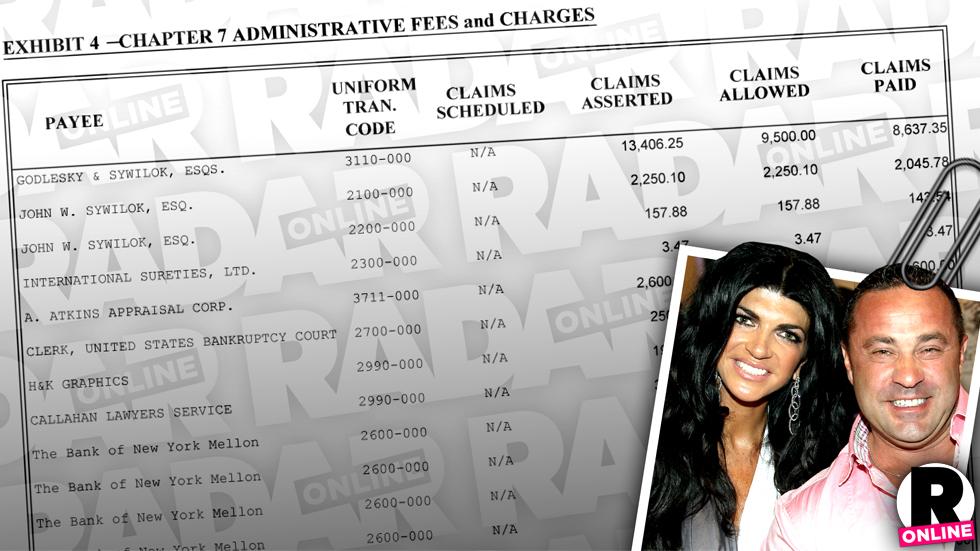 Article continues below advertisement
In court documents obtained by Radar, the trustee in the bankruptcy filed the discharge papers on Aug. 27 in New Jersey — wiping $13,480,263.11 in debt from the reality TV stars' lives.
Among the debt, was a laundry list of more than 45 claimants.
According to the documents, $15,000 worth of the couple's furniture and household goods were sold off by the trustee, but the Giudices were allowed to keep their numerous homes because the trustee found them to be of no value.
The couple was also allowed to keep their luxury cars, including a 2007 Cadillac, Kawasaki Quad and a 2005 Maserati.
"The case is fully have been properly accounted for as provided by law. The trustee hereby requests to be discharged from further duties as a trustee," the trustee, John W. Sywilok stated.
The docs also note, "All estate bank statements, deposit slips, and canceled checks have been submitted to the United States Trustee."