Down But Not Out! RHONYC Star Ramona Singer Kicks 'Cheating' Husband Mario Out Of Their Home But He Moves Right Back In—To Daughter's Bedroom, Says Report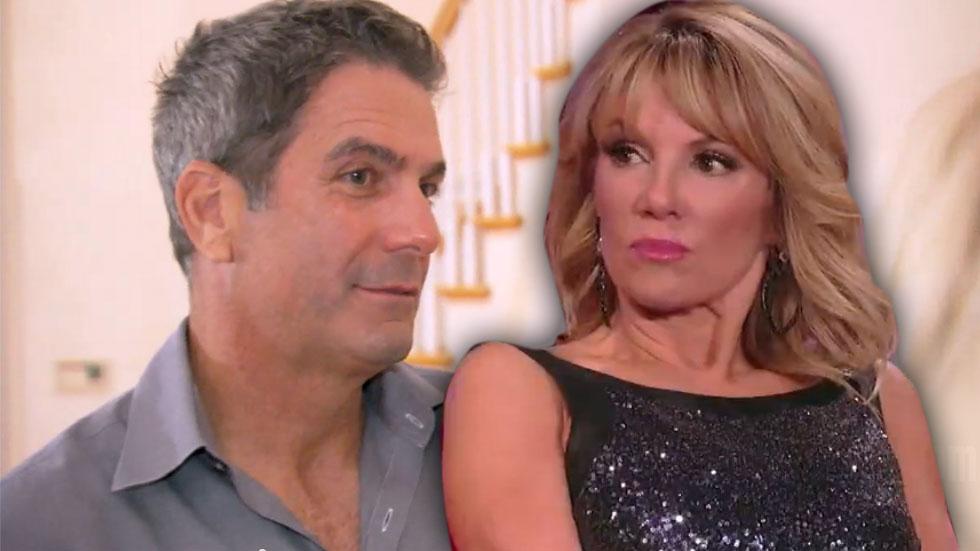 Will Ramona Singer's divorce turn into the War of the Roses?
The Real Housewives of New York City star's cheating husband Mario won't leave their home, says a new report.
According to the latest issue of Life & Style, Ramona kicked Mario out of the house after his alleged affair but he moved right back in against her wishes.
And now, he's "sleeping in daughter Avery's bedroom since she's in college. Ramona's freaking out, but they both have rights to the home until the divorce is settled. She's stuck with him," a source said.
Article continues below advertisement
As RadarOnline.com readers know, Ramona's marriage blew up after she learned Mario, 60, had allegedly cheated on her with pretty personal trainer Kasey Dexter, 32.
This summer, Mario's reported mistress charged that the two harassed her with a cease and desist legal. Sources said the move was part of Ramona's attempt to reconcile with Mario.
But in August, Ramona, 57, told US Weekly although they had worked on their relationship, "I got the feeling that he started seeing Kasey Dexter again."
Ramona said she confronted her husband in therapy on July 23 and, "He wouldn't admit to it. He said everything was great with us. Then the next morning I pushed him on it and he admitted he had seen her, and I just said, 'I can't do this anymore. Goodbye.'"
That day, July 24, the RHONYC star told US, she kicked Mario out, leaving him a note to get his own apartment and not to come to their house in the Hamptons.
But according to the new report, he's now back living in the same home with the Pinot Grigio goddess as they work on their divorce.