Exclusive
Stealing, Fighting, Drug Dealing & Crashing Cars: 'Catfish' Star Nev Schulman's Shocking Secret Past Revealed: 'It's A Miracle I'm Still Alive,' He Says In New Tell-All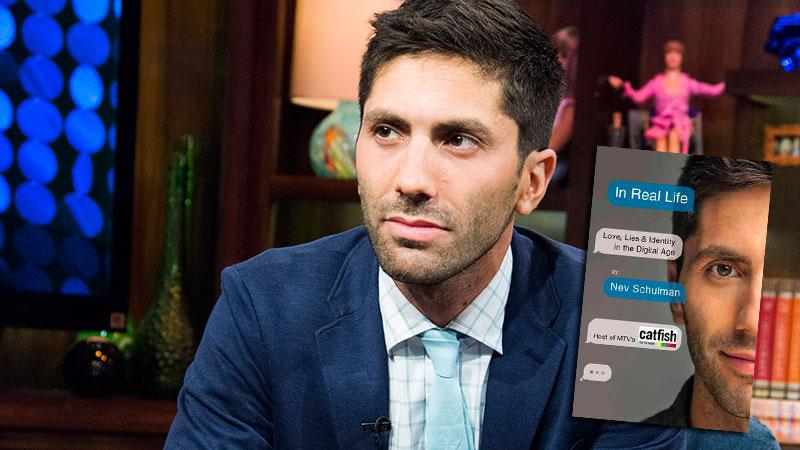 On his hit show Catfish, Nev Schulman exposes the real lives of people in online relationships.
But RadarOnline.com can exclusively reveal that the "good guy" host has hidden his own shocking secret: a past life as stealing, car-crashing drug dealer who was tossed out of high school.
In his upcoming book, In Real Life: Love, Lives & Identity in the Digital Age, Schulman, 29, comes clean about his "long and illustrious career as a juvenile delinquent."
Article continues below advertisement
As a freshman, the teen was suspended from high school for waving condoms around in class, but ultimately kicked out for swiping a WiFi card from his computer teacher's desk.
"My real problem was stealing," he admits in the new part-memoir, part-advice book. "I stole DVDs from Tower Records, clothing from Ralph Lauren, and a host of other miscellaneous items."
But the angst-ridden teen didn't learn his lesson then. When Schulman began his college years at Sarah Lawrence in New York, his behavior took a dangerous turn.
"There were car crashes," he writes. "I wrecked a 1980 Porche (fell asleep at the wheel), a Harley-Davidson (going too fast on vacation) and a 1992 Acura Legend…It's probably a miracle I'm still alive."
The New York native also broke into a restaurant and stole all the liquor, and began selling drugs, including marijuana and mushrooms.
In a disgusting stunt, Schulman says he broke into his school cafeteria and "took a dump in the cereal dispenser," which shut down the kitchen for two days.
Article continues below advertisement
"I was on the outs with everyone," he confesses. "I disappointed my family; I infuriated authorities; I pissed off half the kids at my school."
After getting arrested during a fight at a party, the budding photographer was thrown out of college his junior year.
Schulman says he was ultimately a victim to a "catfish"— a person who creates a fake online identity— because he felt unfulfilled.
"I wanted attention. A sense of value. I wanted to be needed," he explains. "I'd go to parties, take pictures, get laid. It was surface. I was 'lite'"
He began an eight-month online courtship with 19-year-old ballet dancer named Megan, who wound up actually being a middle-aged woman in Michigan.
His heartbreak led to his 2010 independent film about the ordeal, Catfish, and eventually the wildly popular TV show.
Now a law-abiding citizen at 29, Schulman says he tries to be "kind and respectful and humble and pleasant" with everyone he comes across.