Meet The Investment Banker Who Kept a Spreadsheet Of His Online Dating Conquests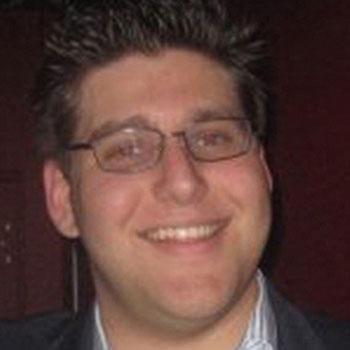 Here's what not to do when online dating -- make a spreadsheet of the girls you went out with listing all their personal details and then email it to them!
As crazy as that sounds, it actually happened and the document has now gone viral.
David Merkur, a 28-year-old investment banker from New York, committed the ultimate faux pas while looking for a serious girlfriend. He signed up on the popular dating site Match.com in hopes of finding "the one," but instead he found something else—a huge scandal!
Article continues below advertisement
As a way to help him keep track of the girls he was pursuing, David created categories such as appearance, age, dates of communication, initial date comments and contact information. He compiled everything into a spreadsheet and then sent it to Arielle--one of the girls he went out with.
She then sent it to people as a joke and now it's all over the web.
Described as 'very pretty, sweet and down to earth' on the document, Arielle emailed her friends: "Wanted to pass this on to you for some Monday morning entertainment. I went on a date with this guy last Wednesday. On the date, he tells me that he has a spreadsheet for tracking all of the people from Match that are 'in process.' Naturally, I tease him and ask him to send me the spreadsheet. For some strange reason, he actually does. See below/attached. Just when I thought I had seen it all."
David, who works for real-estate finance firm Ladder Capital, knew he shouldn't send Arielle the info, but did it anyway. In an email to her he wrote: "Well, this could be a mistake, but what the hell... figured I might as well give you the whole thing. I hope this email doesn't backfire, because I really had a great time and hope to hang again soon :)"
You would think he'd at least remove the comments he wrote about other girls he dated, or that he'd 'hooked up' with one of the girls at a party, since he forwarded the details to someone he was interested in, but no! One of his entries reads: 'OK girl, but very jappy', a slang word for 'Jewish American princess'.
Article continues below advertisement
What's even more disturbing is that David didn't remove the other girl's phone numbers, email addresses or full names and now they are being harassed.
Despite the problems it's caused, Lilana Beidaut—a 26-year-old makeup artist who met David online, but never in person, is defending him by saying he was a "really nice guy."
"He's a smart guy and he wanted to keep track of everything," she told the MailOnline. "He wanted to make sure he was approaching the women correctly- they're all beautiful girls. He's a lucky guy," she continued.
Instead she is upset with Arielle, the girl who Merkur had initially sent the spreadsheet too.
"I'm blaming her," Lilana said. "He trusted her. He wanted to find a cool girl and was reaching out to her. I think she was uncool. She could have removed my information - she could have at least removed my name. Now my details are being posted all over blogs and my phone is ringing and ringing. I should send her my phone bill."
Article continues below advertisement
David has since admitted what he did was wrong. He told Jezebel.com it was "an extraordinarily dumb decision," and attempted to explain why he did it.
"I work with spreadsheets a lot... it's a great additional tool," he said. "I work long days, go to the gym, go out on a couple of midweek dates or what not, get home late... how am I going to remember them? I'm not. So I made the spreadsheet. My comments aren't malicious or mean. This was an honest attempt to stay organized."