EXCLUSIVE DOCUMENT: Woman Calls To Close Match.Com After Being Assaulted By Sexual Predator She Met Online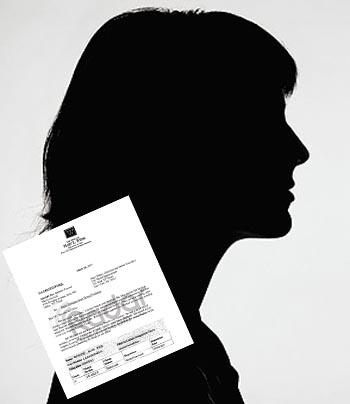 A Hollywood entertainment executive is battling to have dating website Match.com shut down after she was subjected to a viscious sexual assault by a convicted predator she met online.
RadarOnline.com has obtained the exclusive legal letter sent to the company pleading with them to introduce a screening process to their site after the alleged abuser was allowed to join.
EXCLUSIVE DOCUMENT: Abused Woman Calls To Shut Down Match.com
Article continues below advertisement
The woman - known only as Jane Doe - claims she was brutally raped by Match.com member, Alan Paul Wurtzel, who had shockingly been convicted of sexual battery, six times before.
And now she is demanding the site make drastic changes to it's policies or be shut down.
"This ordeal completely blindsided me because I had considered myself savvy about online dating safety," said Jane Doe, who is an Ivy League graduated who works in television and film.
"It started with what seemed like a pleasant date at Urth Café in West Hollywood. Things quickly turned into a nightmare, beyond my control. Match.com must begin to take some responsibility in protecting paying subscribers. I do not want this to happen to anyone else."
The alleged victim is considering legal action, including a temporary restraining order requesting no further members be signed up to the site until a sexual predator screening is installed.
Article continues below advertisement
"This might be followed by a request for preliminary and/or temporary injunction," the letter read.
Currently no such screening process exists meaning members like Wurtzel - who pled not guilty to the attack - can easily have access to the site and future victims.
"Match.com should not permit its website to be used to facilitate meetings between innocent members of the public and convicted sexual predators who are easily discoverable, as was Mr. Wurtzel" said Jane Doe's attorney Mark L. Webb.
"We ask that Match.com voluntarily institute a basic screening process that disqualifies from membership anyone who has a documented history of sexual assault. This history could be rapidly uncovered through simple, inexpensive technological means, roughly estimated at less than five dollars a subscriber."
A pre trial conference for Wurtzel has been set for April 26 2011.