Exclusive
Reality Show Racism? 'It's Not Right There's Not Been A Black Bachelor Or Bachelorette,' Says Former Star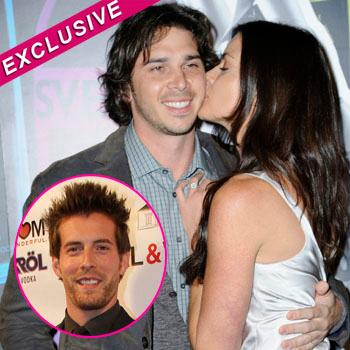 Article continues below advertisement
"While I don't think any of the producers are inherently racist," he was careful to point out, "I just think that mistakes are being made."
The lawsuit in question was filed by a group of Nashville residents led by Nathaniel Claybrooks and Christopher Johnson against the ABC series claiming it has violated civil rights laws.
Johnson says he filled out an application to be on the show and showed up at a casting call, where he was allegedly stopped immediately by an employee of the show and asked why he was there. The employee took his application materials, according to the complaint and said he'd pass it on but he was never contacted, reported the Hollywood Reporter.
Grant agrees that the time for change is long overdue, and that the show has a responsibility to showcase all races.
"As one of the longest running reality shows on TV, the Bachelor is a national brand, a part of American pop culture and part of the make-up of the country," the handsome Brit explained. "It should definitely be more racially diverse because it is not reflecting the demographic of the nation right now."
Article continues below advertisement
There was only one black contestant vying for Matt's affections during his season on the show, and he says he raised that point with the producers at the time.
As for why the stars and contestants are so white, Grant told RadarOnline.com: "The real reason for it I think is because most of the viewers are from the middle of the country and are predominantly white. Which leads to the moral question, 'Should the Bachelor cast reflect the viewing demographic or the real national demographic?'
MORE ON:
Celebrity Justice
"If you have more black people involved in the show then maybe more black people would watch," said Matt, who would love to see a more culturally-diverse cast.
EXCLUSIVE PHOTOS: Bachelor Contestant's Face Bloodied Up
Bachelorette and Bachelor Pad star Elizabeth Kitt agreed that there was very little color on set of either show. "The cast was predominantly white," she told RadarOnline.com.
"I didn't hear any racist slurs during filming so to say the show is racist is going too far, if you throw that out there too many times it is the boy who cried wolf," she explained, adding that she thinks just more white people apply to be on there. "I'm a little annoyed by the lawsuit, if you want to be on the show - then apply!"
Article continues below advertisement
EXCLUSIVE BABY PHOTOS: Bachelor Pad's Kiptyn & Tenley -- Before They Were Famous
The Bachelor creator Michael Fleiss has reportedly acknowledged the problem in the past, saying the show wants to cast for ethnic diversity, but the contestants don't come forward.
According to the legal complaint led by Claybrooks and Johnson, "the deliberate exclusion of people of color from the roles of the Bachelor and Bachelorette underscores the significant barriers that people of color continue to face in media and the broader marketplace."