Exclusive
Love Is In The Twittersphere! Dr. Lee Gause Of 'The Singles Project' Dishes On Budding Romance With Co-Star Ericka Pittman: 'I Realized Almost Instantly That I Had A Connection With Her'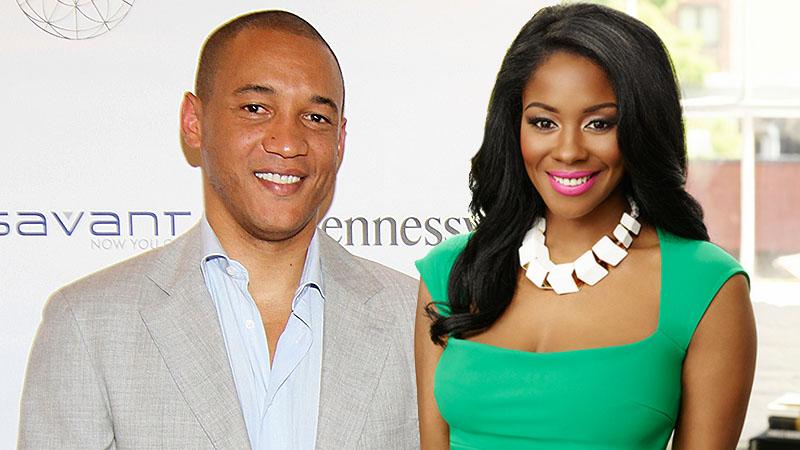 Single and ready to… check Twitter? That's what The Singles Project's Dr. Lee Gause is doing to find his soulmate, as Bravo invites viewers on the ultimate dating experience to help six singles find love. The dentist and bow tie aficionado exclusively opened up to RadarOnline.com about his experience on the real-time reality show — and dished on his budding romance with co-star Ericka Pittman, which has captivated fans.
Article continues below advertisement
"I just wanted to focus some energy on finding a way to not be single and hopefully find love in this amazing city," Dr. Gause explained about his "very quick decision" to join the show. "The Singles Project sounded like an amazing way to do it."
Episodes air the same week Dr. Gause and five other hopeful Manhattanites – Kerry Cassidy, Brian Trunzo, Ericka Pittman, Tabasum Mir, Joey Healy – go on dates, allowing viewers give helpful feedback via social media.
"It's a real privilege to have the opinion of a lot of people as we figure out this thing that really is hard to manipulate. All of us have combated it so far, otherwise we wouldn't be single," said Dr. Gause. "The feedback has been amazing… whenever the viewers are asked a question, they have a majority opinion that has been right, I think, 100 percent of the time throughout the show."
But whoever said there are plenty of fish in the sea clearly hasn't tried dating in New York City.
Article continues below advertisement
After lacking a romantic connection on his first date, and being dubbed "rude" halfway into his second for having his phone on the table during dinner, Dr. Gause is also using the experience to improve his game.
"The cell phone thing was something I definitely learned from. I actually did think it was rude when I watched it back on television," he said. "The Singles Project is a really special opportunity for me to self-improve."
As Dr. Gause bounced back and continued to search for "a person who has really good energy," he couldn't ignore family, friends and fans as they urged him to go on a date with Pittman after the two vented about their disastrous dates.
"I realized almost instantly that I had a connection with her," Dr. Gause said after meeting her on a commercial shoot for the series. "It took me a little while to ask her out… I just really enjoy being around her."
Article continues below advertisement
Their chemistry has been undeniable from the start, but despite Dr. Gause's charisma, snagging a date with the beauty proved difficult at first – especially since she was seeing a suave Italian named Francesco Belcaro.
When Dr. Gause finally threw his hat in the ring and asked Pittman out on an official date, she was hesitant to give a response.
"I felt turned down at the moment and I just wanted to be assertive. I wanted to give both of us an opportunity for success and I'm really glad that I did," said Dr. Gause, whose patients include celebrities like Floyd Mayweather.
Dr. Gause finally won Pittman over after he sent her a huge bouquet of flowers, accompanied by a car and driver to bring her to a special rendezvous at her favorite vista point, where he was waiting.
When asked if he is still open to dating other people, he replied, "I guess it depends on what Ericka decides. I've made it very clear that I would like to date her. I really hope that she dates me, but I know that she's still kind of figuring things out."
And what does Dr. Gause think about the swoon-worthy European that had many viewers tweeting #TeamFrancesco in the last few episodes?
When RadarOnline.com asked which celebrity he thinks is in need of his dental services he quipped, "Is Francesco a celebrity? I could tell you which Bravolebrity has the worst teeth!"
The Singles Project Airs Tuesdays at 10/9c on Bravo.