Exclusive
Meet 'The Singles Project' Star Joey Healy As He Begins His Quest To Find Love: 'I'm Looking For My Jay-Z'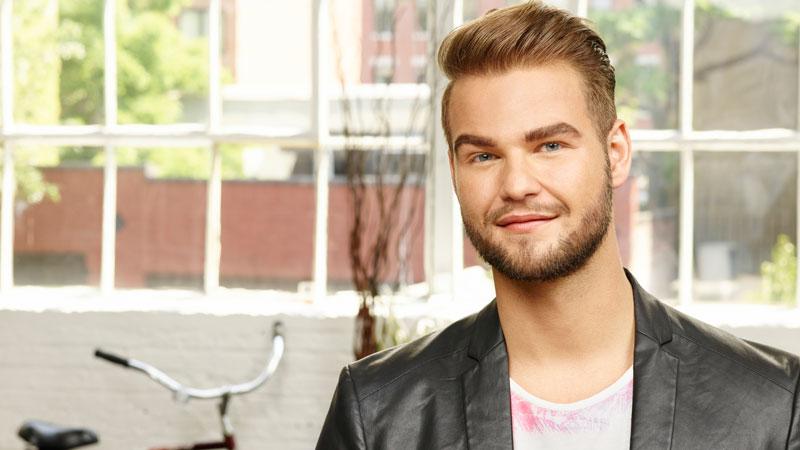 Finding that perfect partner is not an easy thing to do — especially in the fast-paced concrete jungle that is New York City.
But on the new Bravo reality show The Singles Project, cameras follow six individuals in almost real-time turnaround episodes as they search for love.
RadarOnline.com got the chance to catch up for a Q&A with one of the stars, Joey Healy, during a Barry's Boot Camp workout class on Aug. 5, and he told us all about the intriguing new show.
Article continues below advertisement
Radar: Why did you decide to do this show?
Healy: I thought that the show format was so enticing. Also the concept of dating, at first to me was scary, but I realized that I conquered a lot of things in my life. I feel like I've succeeded at a lot of great things in my life, but dating is not one of them. So it felt like a final frontier thing, really uncharted territory and really unexpected for me. I was really excited to be a part of that.
Radar: Why haven't you been in a relationship in five years?
Healy: I've been in a long-term, serious relationship with eyebrows for five years and that's exactly why. It's been all-consuming. I've really built the business from the ground-up and it has taken a lot of energy and time. And then all of a sudden, five years went by.
Radar: Can you tell me about the worst relationship you've ever been in?
Article continues below advertisement
Healy: In college I had met this guy and he was just so clingy. At that time, I wanted someone's attention and I wanted to be wanted, but he was crazy. He used to call me his "Sweet Prince." To this day, I still don't respond well when guys are clingy.
Radar: What did you learn from that relationship?
Healy: I like independence, and my goal in a relationship is to maintain that independence with somebody else who has their own thing going on and not somebody who is smothering or needy.
Radar: What are you looking for in a man this time around?
Healy: I'm looking for my Jay-Z. I want somebody who is stable and together, who has a good sense of themselves, somebody who is confident and successful in whatever that they do. And then I'm also looking for somebody who is sexy as hell! Someone who is tall, dark and handsome. I'm really looking for "the one."
Radar: What is the most embarrassing pick-up line somebody has ever used on you?
Article continues below advertisement
Healy: People will come up to you, especially in Chelsea, and they'll ask, "Do you work out in David Barton Gym?" The gayest room in the world, and it's this common icebreaker because there's more than a 60% chance that someone will say, "Yes."
Radar: What is your ideal first date and why?
Healy: My ideal first date would be something where I really get to know somebody. I would want a date that's maybe a picnic in Central Park or maybe just the two of us on a sailboat in the Hudson. Something romantic where I feel I can connect with the guy.
Radar: What is something you need to work on when it comes to relationships?
Healy: I'm a little selfish. When I was in a relationship five years ago, I had a better grasp on what it meant to compromise and maybe was even a better listener. So I feel like that's something I could balance out more.
Radar: Who are your celebrity crushes besides Jay-Z?
Healy: I always say Andy Cohen, which is not so I can get a raise, but only because he is such a cutie! And he is totally the right age, the right look, and the right personality. But I also think that all the classics, Jake Gyllenhaal, Hugh Jackman, and anybody with a thick, dark eyebrow does it for me.
Article continues below advertisement
Radar: What was your first date like on The Singles Project?
Healy: The date was sweet and it was romantic and it was very much a first date. It was a really positive experience. It was nice, because I haven't gone on a date in a really long time. And it was real! The connection was real. The awkwardness was real. You'll have to see, but I hope that people feel connected to that date because they are just really what the show is after: Real people, real dating.
Be sure to tune in for the premiere of The Singles Project, Aug. 12 at 10/9 C on Bravo.