Exclusive
Beyonce's Security Company Launches Search For New Hire Amid Reports She Got Too Close To Her Bodyguard — Could She Fire Him To Save Her Marriage?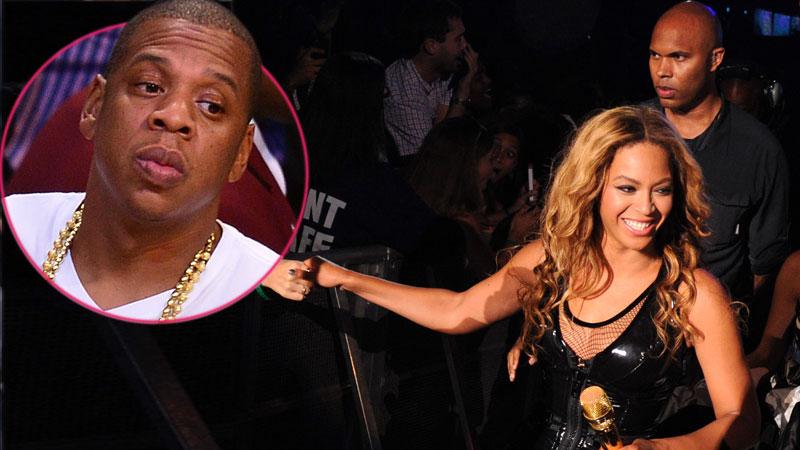 Beyonce married Jay Z in 2008, but for almost as long there has been another man in her life — bodyguard Julius de Boer. Her close relationship to the hulking and handsome Dutch security guard has raised eyebrows since he started working with her around 2008, with reports earlier this summer claiming their relationship was at the heart of her marriage troubles with her husband. Now, as rumors of an imminent split swirl, RadarOnline.com has exclusively learned that the security company who first assigned de Boer to the pop star has launched a search for a new "Fulltime Executive Protection Officer." Could she be ready to fire de Boer to save her marriage?
Article continues below advertisement
Sunday night at the Pasadena Rose Bowl, de Boer was an awkward third wheel during Beyonce and Jay Z's couples finale. "The two of them walked off the main stage to a stage at the fifty yard line together," an eyewitness tells RadarOnline.com. "But Jay Z walked five feet in front of Beyonce without looking behind, and it was Julius who carried her train and made sure she got to the stage OK. It was very bizarre."
Indeed, that scene has played out several nights a week as the couple have made their way across the country. And de Boer is by her side during off-work hours as well, most recently hanging with the couple at a basketball game in May in New York. He was also at the center of the couple's infamous Met Ball elevator brawl with Beyonce's sister Solange Knowles in May.
In June, a report in Star magazine claimed Beyonce and the hired muscle may have had a romance.
Article continues below advertisement
"Jay definitely thinks that there was and may still be something romantic going on between Bey and Julius," a source told Star at the time. "He wanted to fire Julius last February, but Beyonce said, 'Julius isn't going anywhere.'"
Indeed, he stayed by her side, but now RadarOnline.com has learned his company is hiring — and the candidate they're searching for sounds like someone who could be a fitting replacement.
RAD Security recently posted an ad announcing that they are "currently screening candidates for a full time position within our Executive Protection department."
"We are looking for highly-trained and experienced individuals who are positive professionals, work well in high stress, high demand environments, and can perform effectively as part of a team," the ad read. "We are seeking candidates of high ethical standards, honesty, integrity, and self-discipline. The right individual will work in collaboration with the rest of the team in a multifunctional role to ensure the safety and security of the client(s). Please note: international travel is required."