Corporate Shrinkage? Andy Cohen's Bravo Office Much Smaller After Bravo Building Swap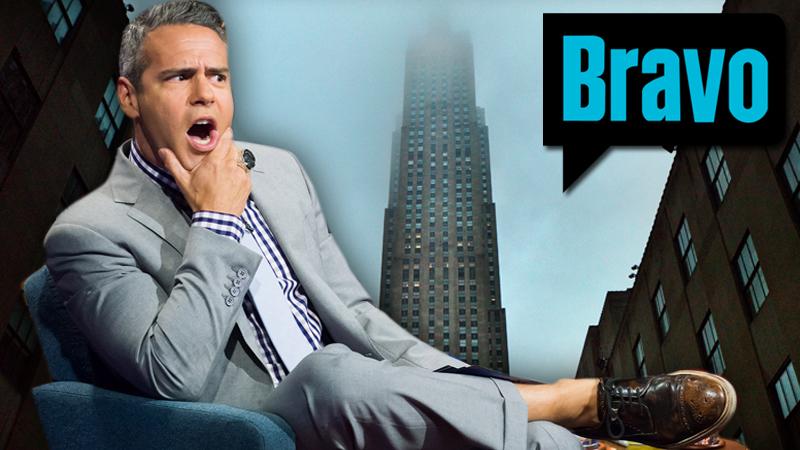 Has the bloom worn off Andy Cohen's rose whereas Bravo is concerned? If office space is any barometer, than yes.
During a merger that physically fused Bravo and Oxygen's New York City offices, the working space for the mastermind of the Real Housewives franchise was been reduced to a fraction of its' former size, network insiders tell the NY Daily News.
"Andy had a huge office on the 46th floor with big windows and a great view — it was big enough for a desk, large table and sofas where he hung out with his favorite housewives and pretty boys from his shows," a source told the paper. "He had enough wall space to hang literally hundreds of pictures of himself."
Article continues below advertisement
The downsizing comes in the wake of a shift in Cohen's job duties last fall — he was removed from the role Executive Vice President of Development and Talent to focus on his on-air work — and the insider added that "now that he's no longer an executive and reduced to just hired talent, he is lucky to have an office at all."
A different insider characterized Cohen's new surroundings as "a shoe closet," noting that Cohen's "old office made it very clear who Mr. Bravo was."
The initial source said that Cohen probably won't mind the reduction in room, as "he is never there anymore" anyway.
"Staffers are using his office for meetings or to have lunch or answer private phone calls," the source said. "All his prized photographs, most of which are of himself, are propped up in a corner, while all the free swag that arrives everyday has been dumped just inside his door."
Bravo confirmed the change of venues, as a spokesman told the paper that Cohen "has two offices where he divides his time.