King Kanye! West's Krazy Rules For Kim Exposed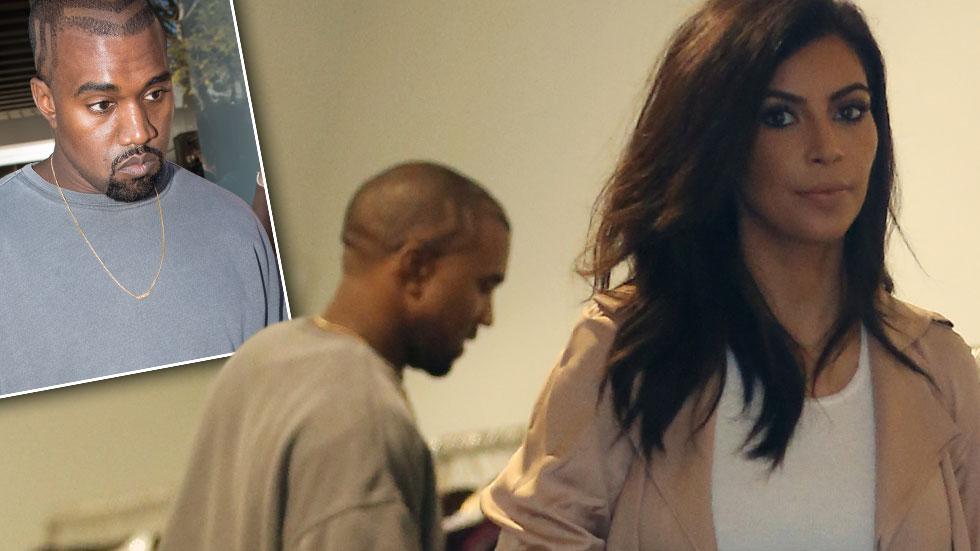 Kanye West's ego is out of control and it's rubbing off on wife Kim Kardashian, who's at her husband's beck and call, following his bizarre rules in an attempt to keep him happy.
According to a new report from the UK's Closer, King Kanye rules the roost and his egotistical antics are starting to rub Kardashian the wrong way.
"Kanye is incredibly demanding — he has very precise standards, but it they're not met he gets moody. He has a short fuse. He wants his music at a certain volume, insists on private lifts and entrances wherever he goes and no one is allowed to be on a mobile around him before his concerts," an insider claims.
Article continues below advertisement
"When he's at his New York apartment, the temperature must be set to a level that allows him to wear a hoodie indoors, even in summer."
And West's rules stretch continents and family members.
"Even at Kim's mum's home, where they've been staying while their LA pad is renovated, Kanye still insists on his own rules," the source added.
"Only one approved maid is allowed in their bedroom, and when his clothes are washed they must not be in with anyone else's. He seems to want to be treated like a god and insists that Kim follow his rules too."
As RadarOnline.com exclusively reported, West has been gradually tightening his leash on Kardashian and she's more diva than ever now.
"Kanye nags her about everything and he even chooses who Kim can and can't hang out with," the source told RadarOnline.com.
"Her friends cannot even be around her anymore because she is not allowed to have any girl time."
Closer echoed our report, noting that the rapper's arrogance is influencing the Keeping Up With The Kardashians star.
"Kim used to treat her hair and make-up team like pals and talk about her life, but Kanye told her she needs to be more private and now she barely speaks to them apart from pleasantries," the source said.
"She doesn't like her entourage to sit near her when traveling and requests they are quiet… Kim's friends worry Kanye is changing how she behaves."