Exclusive
House Unrest! Kim Kardashian & Kanye West Already Feuding Over Plans For New Mansion — Another Dream Home Turned Nightmare?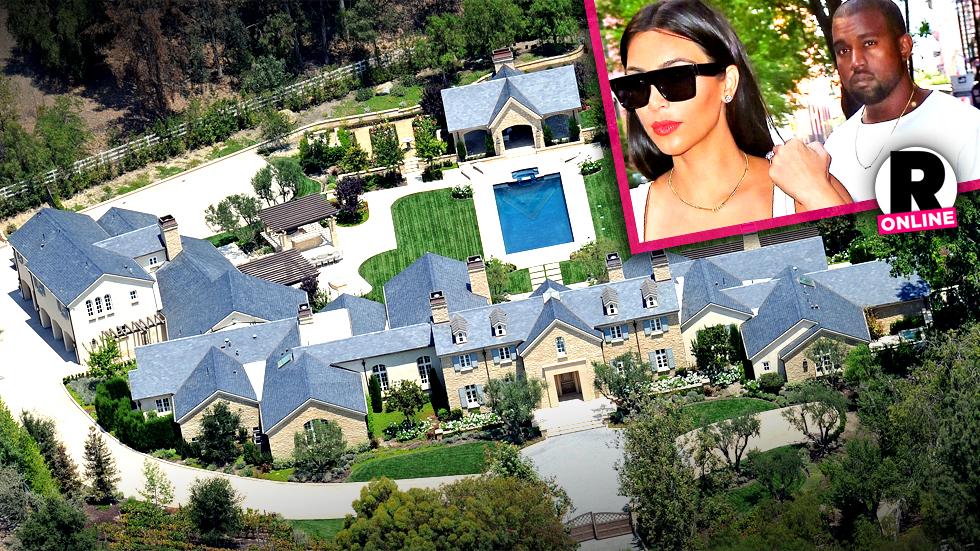 The House of West is in distress. Again. RadarOnline.com has exclusively learned that Kim Kardashian and Kanye West are already feuding about the redesign of their new Hidden Hills mansion, because the Yeezus rapper wants to completely overhaul the property, while the sex tape star wants to move in immediately. Just weeks after they scrapped plans to overhaul a Bel Air mansion and moved out, could this be yet another dream home turned nightmare?
Article continues below advertisement
The $20 million estate recently purchased by the pair is turn-key ready and features two swimming pools, a vineyard and a 1,000 square foot outdoor entertainment pavilion.
However, West wants "to begin a massive construction overhaul of the property, beginning with a state-of-the art recording studio," a source said. "This is exactly how the nightmare project with the Bel Air house started! It was just supposed to be opening the floorplan on the ground floor, which of course turned into completely gutting the house."
Indeed, as RadarOnline.com reported, the couple's over-the-top plans for the place included a $750,000 "glam room" and "his and hers toilets."
Since that didn't work out, this time around Kardashian wants to keep it simple, according to the source.
"Kim loves the house just as it is," the source explained. "She is ready to move out of her mom Kris' house as soon as possible. It's become a a real sore spot for them. Kim has even suggested they move into the house, and live in it as construction is being done, which Kanye isn't willing to do."
Sources close to the couple previously told RadarOnline.com that the Bel Air dream home quickly turned into a nightmare, as Kardashian and West clashed over their differing design aesthetics.
"Finding middle ground has always proven hard for them," a source previously told us.
For Kardashian, "it just comes down to wanting to be living on her own with her husband and North. Kanye is so set in his ways and there is no such thing as a compromise to him. On this issue though, Kim isn't going to budge."