Exclusive
A House Divided! Kim Kardashian & Kanye West 'Cannot Agree' On New Home – Trouble In Paradise?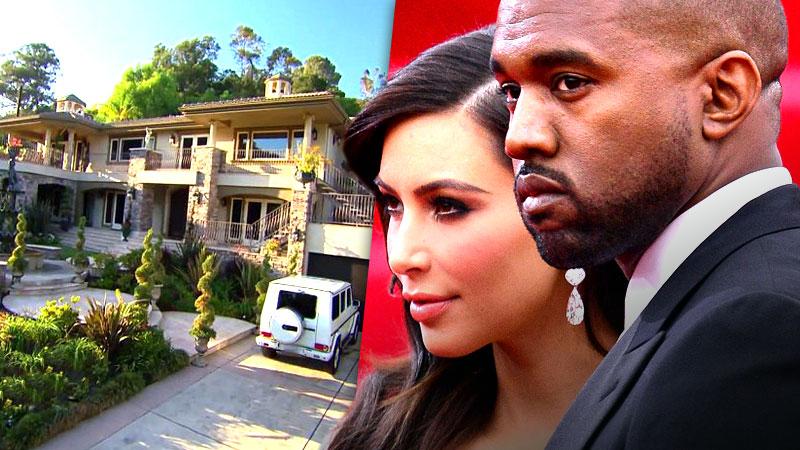 Kim Kardashian and husband Kanye West are on the move. After giving up on their over-the-top Bel Air renovation project, the couple are said to be moving into a new $20 million mansion, located just minutes from where they currently live with momager Kris Jenner. But far from a sign that the couple are ready to be happy homemakers, RadarOnline.com has learned that the house swap is actually an indication of deeper issues in their relationship — and insiders believe this new property could be yet another cause for argument.
Article continues below advertisement
Sources close to the couple tell RadarOnline.com that the Bel Air dream home quickly turned into a nightmare, as Kardashian and West clashed over their differing design aesthetics.
"Finding middle ground has always proven hard for them," a source close to the situation exclusively told RadarOnline.com.
"Kanye's always been a minimalist and Kim has loved her homes to be luxurious and over-the-top," the source added. "They just cannot agree."
But what about the Bel Air property that they spent so much time on?
"They still own it," says the source, implying the couple could not come to an agreement on anything when it came down to it. "They may just abandon that project all together and sell it to someone else. They have made so many changes to the vision of that property."
According to , the couple purchased their Bel Air property on January 3, 2013, for $9 million.
The house is 9,000 square-feet and has 5 bedrooms and 7 bathrooms.
The couple have not purchased the $20 million pad yet, but are reportedly in escrow on the property.
What do you think — are Kim and Kanye doomed to an unhappy home? Tell us in the comments below.