Kim Kardashian Beats Jimmy Kimmel In Diaper Changing Competition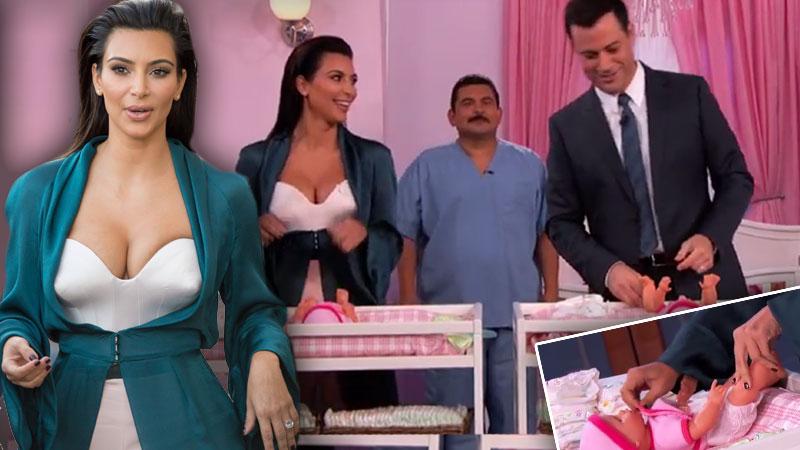 Despite her daughter having the nickname "Ignori" because of how often Kim Kardashian leaves North West with caretakers, it looks like the reality star mom has learned a thing or two over the past year.
The Keeping Up with the Kardashians star faced off against dad Jimmy Kimmel in a baby-changing challenge on Jimmy Kimmel Live Monday night. Kardashian and Kimmel raced against the clock – and each other – to change the dolls. But it wasn't just a simple diaper-removal procedure. The two parents had to clean the dolls as they would a real baby.
Article continues below advertisement
When figuring out how to wipe the dolls – back to front or front to back, Kimmel said, "whichever way it goes."
But their parenting skills weren't the only things on display, as Kardashian flaunted her often-shown cleavage in a low-cut top.
While Kimmel became overwhelmed with his crying (and peeing!) dolls, Kardashian pulled ahead and won the challenge. The talk show host then presented her with a diaper-wearing trophy.
Watch the video to see the celebrity parents in action!
youtube