Music Before Marriage! Workaholic Kanye West To Release Surprise New Album As Wife Kim Kardashian Accuses Him Of Neglecting Their Family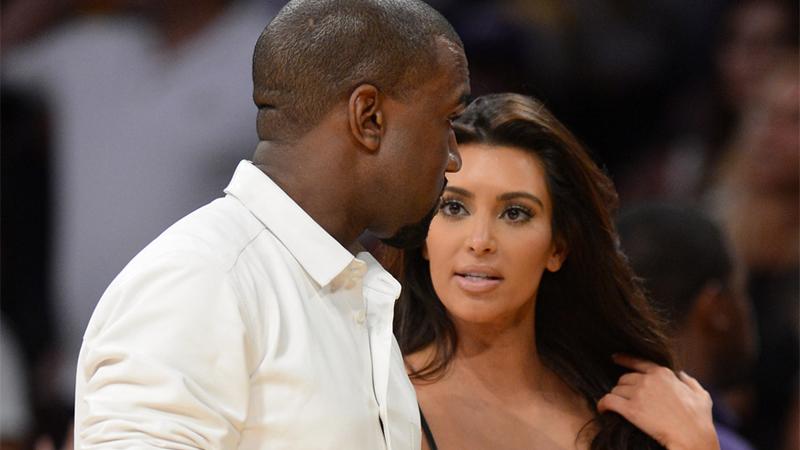 New family? No problem. Workaholic Kanye West is planning a big music surprise this fall.
According to the U.K.'s Sun, the rapper, 37- who will continue traveling the country on his 53-date Yeezus tour through August- will drop an album overnight, much like how Beyonce released her self-titled fifth record without any prior promotion last December.
"Kanye has been working hard on the album for a lot of this year, but he's known for cutting deadlines so it's better if he can just put it out at the last minute," a source tells the newspaper.
Article continues below advertisement
While fans are sure to be thrilled, one person is likely livid with the self-proclaimed genius' ultra-ambitious move.
As RadarOnline.com has previously reported, West's new wife Kim Kardashian, 33, is fed up with the musician's obsessive dedication to his craft.
In a recent blowout fight, "Kim railed on Kanye, saying that since they've been married, he's been away from her more than when he was single," an insider told In Touch last week.
The mother of West's 1-year-old daughter, North, reached her breaking point earlier this month when West ditched his girls to work on his upcoming album while vacationing at Girls Gone Wild founder Joe Francis' Mexican villa, the magazine reported.
RadarOnline.com previously revealed that Kardashian has been "so sad" since marrying West in an over-the-top Italian ceremony in May.
"By all appearances, Kim looks like she has it all - a perfect husband, and a beautiful daughter - but the light and joy in her eyes is gone," a source told RadarOnline.com.
Will Kim and Kanye split? Sound off in the comments.