You're Bound 2 Love These Wedding Photos, As Kim Kardashian Releases First Inside Look At Nuptials With Kanye West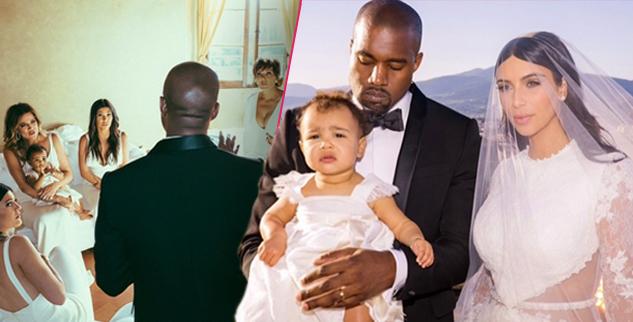 Kim Kardashian on Wednesday released her wedding photos with Kanye West via her Instagram account, giving the world its first glimpse at the ballyhooed Italian ceremony in shots the mega-star family will likely hang over their fireplace.
Writing "Family" with an icon of a heart, Kim, 33, proudly showed off an image of herself (clad in a white veil) with new hubby West and their adorable toddler daughter, North, taken as the couple exchanged vows at Florentine, Italy's The Forte di Belvedere May 24.
Article continues below advertisement
In another shot the world's most-famous reality star released, West is seen from the rear addressing the famous women in the family, including Kim's mother Kris Jenner, sisters Kourtney and Khloe Kardashian, Kendall and Kylie Jenner, and daughter North.
The eldest sister Kourtney recalled how the shot was snapped "right after they said their vows and we all came back to the fort.
"This picture is beautiful," the 35-year-old told E!, adding that "every moment was like a fairy-tale dream come true."