Exclusive
Married & Miserable? Kim K. 'So Sad' Since Marrying Control-Freak Kanye West, Claims Source: She's 'Morphed Into' A 'Completely Different' Person!'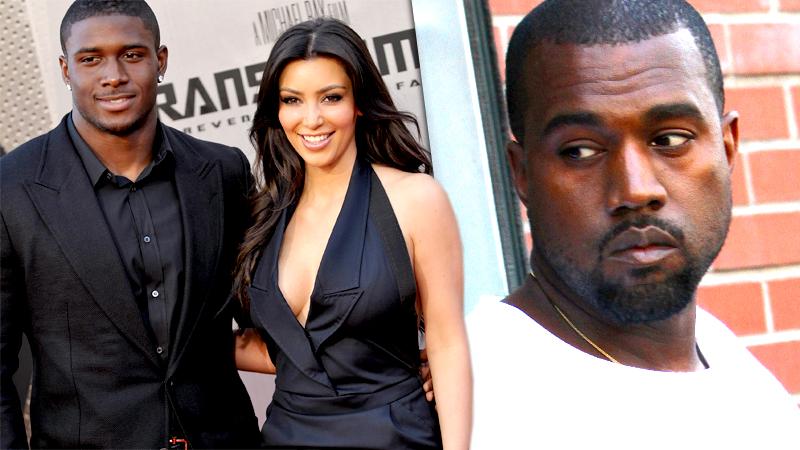 Kim Kardashian is increasingly unrecognizable to those around her — and this time her plastic surgeon is not to blame. A source close to the Keeping Up with the Kardashians star tells RadarOnline.com exclusively that she has "morphed into" a "completely different person" since hooking up with her husband Kanye West — and those around her are concerned.
"Kim has totally morphed into the person that Kanye envisioned her to be," the insider said. "She's changed. From demanding Kim overhaul her wardrobe, to forcing her to hang out with his friends, Kanye has just completely taken over her life. Kim doesn't have any interests of her own that Kanye doesn't approve of."
Article continues below advertisement
"He constantly scrutinizes Kim, and she's constantly walking on eggshells around him," the source claimed. "She begins every sentence with 'Kanye thinks so and so,' and 'Kanye wants this and that.'"
"There seems to be a lack of playful banter between Kim and Kanye, and laughter," the source said. "By all appearances, Kim looks like she has it all — a perfect husband, and a beautiful daughter — but the light and joy in her eyes is gone."
It wasn't always that way. With boyfriend Reggie Bush, who she dated on and off from 2007 to 2010, "Kim was a totally different person!" the source said. "There was so much laughter and joking between them. They were really a cute couple, and very much in love. Kim absolutely lit up when Reggie would enter a room."
She moved on to an ill-fated marriage to Kris Humphries, but even that wasn't enough to extinguish her flame with Bush.
Article continues below advertisement
For a brief period of time after Kardashian filed for divorce from Humphries, she "secretly began to date Reggie again," according to the source. "There were serious talks between the two to really make the relationship go the distance. Kim even told Reggie he was the love of her life."
However, Bush "didn't want to be involved in any of the Kardashian reality shows and all of their family drama 24/7," the source explained. "He wanted Kim to move in with him, away from Southern California. She refused, and the brief reconciliation was over. Two weeks later, Kim began dating Kanye, and the rest is history."
Bush, 29, married dancer Lilit Avagyan last weekend in San Diego. She gave birth to their daughter, Briseis in 2011. Meanwhile, Kardashian, 33, had her own daughter, North, with West, 37, last year.
"With Kanye, Kim is completely different," the source continued. "She has become hyper-critical of her appearance, and making sure everything is perfect for Kanye 24/7. Whereas Reggie was completely laid-back and easy-going, Kanye is intense, and very hard to please."
And with Bush back in the headlines last week with his wedding, could Kardashian have been thinking about what she has lost? "The wedding certainly had to grab her attention," the source said. "It was all over the press!"
In the end, according to a source, recent pictures of Kardashian tell it all.
"She tells everyone how happy she is with Kanye," the source said. "But if that's true, why does she look so sad all the time?"