Exclusive
Baby, I'll Make You A Star: Kanye West Writing Full-Length Biopic -- Featuring Kim Kardashian!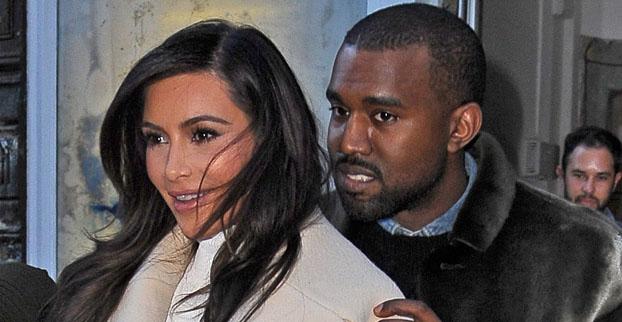 Article continues below advertisement
Ellis recently confirmed that he and West are working on a script, and only RadarOnline.com has the inside details on what to expect from his first big-screen work.
"It's going to be based on the 'Yeezus' album," a source close to West tells RadarOnline.com exclusively. "That's pretty much a narrative of Kanye's life."
And though West himself "will not appear in the movie," the source says, "Kim is definitely going to be in it. The screenplay already features her character."
"They're still working on the script, so it's unclear at this point if Kim will be a major star of the movie or making a smaller cameo," the insider explains, "but her role in the movie will be pivotal."
What's more, "Her role is going to be very dramatic," says the source. "Far from the bubbly happy persona that she's always played."
Revealed: 35 Secrets The Kardashians Want Hidden
Luckily, the Keeping Up with the Kardashians star is sure to get plenty of guidance from West, who plans to direct the movie and "wants to be heavily involved in all aspects of production," the insider reveals.
But she won't be the only woman in West's life to get a spot in the credits. Says the source, "It's going to be dedicated to Kanye's mother," Donda West, who died from complications following plastic surgery in 2007.
The film's release date is still undetermined, according to Easton Ellis, who told Vice, "It's Kanye Land, and that's subject to a whole other time frame."
Would you see Kanye and Kim's movie? Let us know in the comments!