Kim-O-Patra: Kardashian's Latest Instagram Inspiration Is Iconic '91 Shot Of Liz Taylor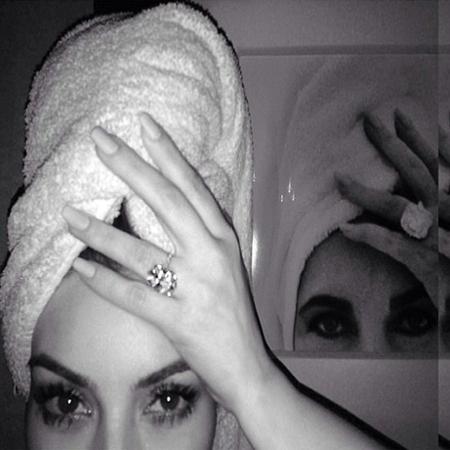 Like her man, Kim Kardashian loves comparing herself to iconic celebrities.
The socialite Monday posted a pic -- styled after Herb Ritts' famous 1991 shot of Elizabeth Taylor -- on her Instagram account, emulating the late actress's timeless Cleopatra look in a shame-free selfie, complete with a towel turban and the extravagant bling the legendary Taylor was renown for.
"#MYIdol," Kim wrote of Taylor (who Lindsay Lohan played in a historically-awful performance in last year's TV movie Liz & Dick).
Article continues below advertisement