Rip-offs? See West's Designs Compared To Similar Items From His Own Closet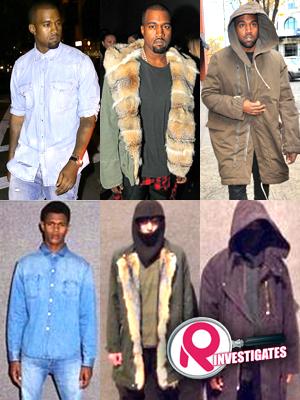 Is Kanye West a great design mind or simply a great mimic? As his A.P.C. x Kanye collection is slammed with allegations of being full of "rip-offs" of other designers' work, RadarOnline.com takes a look at how items from his own closet could have inspired his line.
Article continues below advertisement
Kanye West Fashion Styles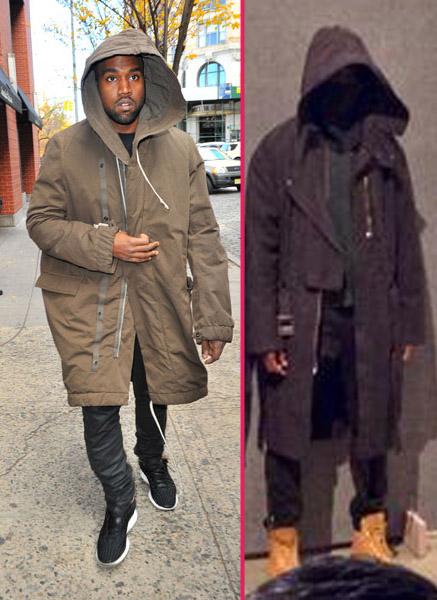 1. West wore this $2000 Rick Owens for DRKSHDW collection parka in November 2013, just as he was putting the final touches on his A.P.C. x Kanye line. When West debuted his line in January, one Twitter user noted the resemblance, writing, "Kanye APC collection is literally all Drkshdw/Rick Owens … ripoffs paired with Timbs."
Kanye West Fashion Styles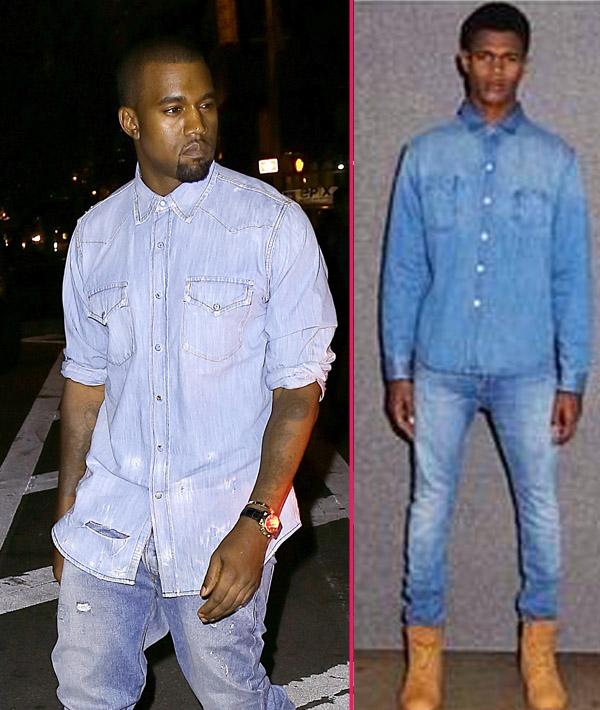 2. West has worn Balmain's denim shirt several times, including this outing in 2012. His 2014 collection featured a nearly identical look, as Twitter critics noted.
Kanye West Fashion Styles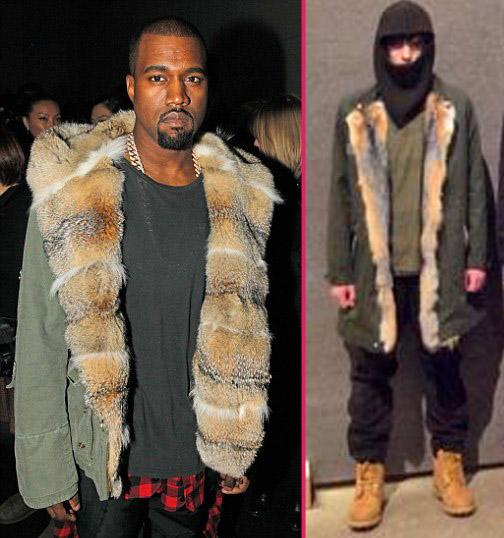 3. Both West and his pal Scott Disick were spotted in this Ermanno Scervino coat in later 2013 and early 2014, when he was likely finishing up his A.P.C. x Kanye collection. When that collection debuted, it included this strikingly similar design.