Look Who's Talking! John Travolta Calls Gay Rumors 'Every Celebrity's Achilles Heel,' Not Bothered By Chatter He 'Can't Control'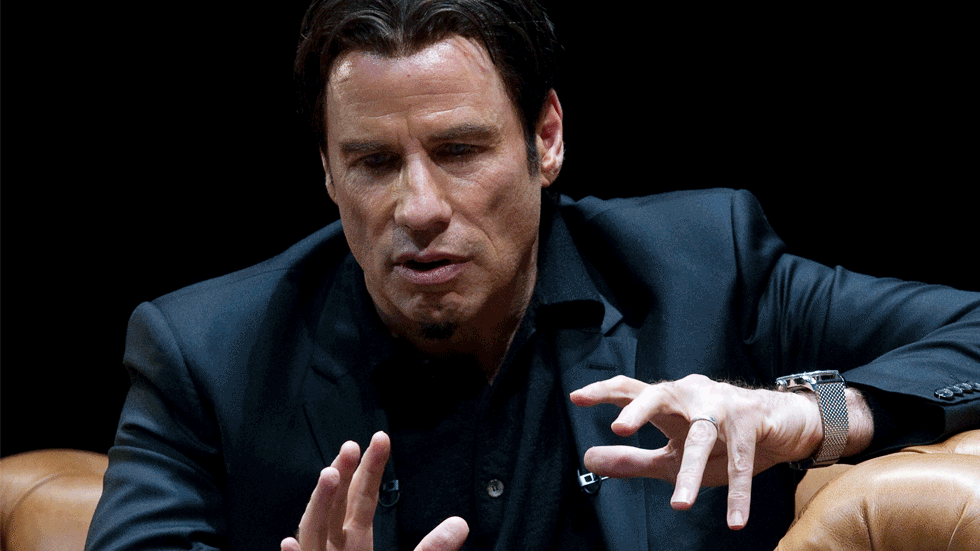 John Travolta says that the gay rumors that have trailed him for years amounts to "every celebrity's Achilles heel" — and are motivated by the almighty dollar.
"It's just about people wanting money, that's all," the Face/Off star told the Daily Beast. "It happens on many levels."
Travolta said he lets the rumors roll off his back without dignifying a response, as he doesn't "care that much about it" and "can't control it" anyway.
Article continues below advertisement
"Other people may attack it back more than I do, but I let all the media stuff go a long time ago … I think that's why it persists, to some degree."
Travolta, 60, said he was most offended when his son Jett died in Jan. 2009, and some speculation on the teen's death centered on the nature of his relationship with Jeff Kathrein, who served as a family nanny.
"I felt like that was the lowest I'd ever felt," the married Grease star said. "Sex stuff is always going to be interesting to somebody, but you stay away from family; you really should.
"With that, I always felt like the media — not all of the media, but parts of it — went too low there."
As RadarOnline.com previously reported, Travolta's one-time pilot Doug Gotterba is currently in litigation with the actor as he works toward releasing a tell-all about the six years he claims he spent in a romantic relationship with the Look Who's Talking hunk.
In addition to Gotterba, Travolta was dogged by a gay scandal more than two years ago, in which a number of male masseuses claimed he made unwanted sexual advances during massages they'd given him.