Court Allows Confidentiality Suit From Gay Pilot, Who Claims 80s Affair With John Travolta, To Continue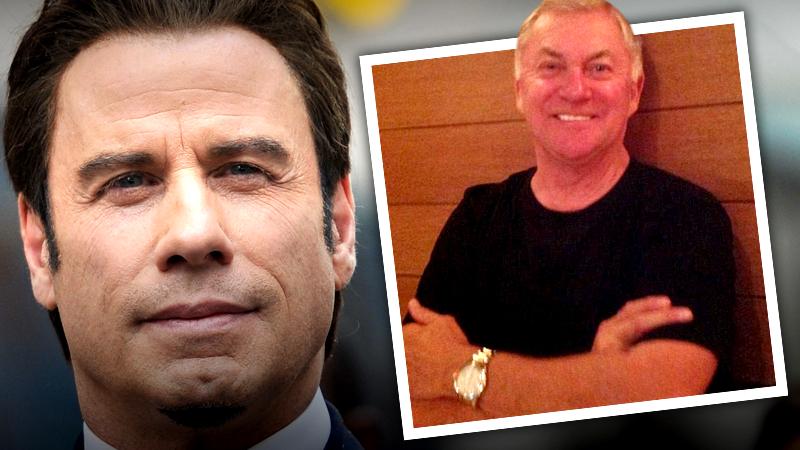 John Travolta's ex-pilot, and self-proclaimed gay lover, Douglas Gotterba scored a modest legal victory from a California appeals court on Tuesday, as judicial officials granted him the chance to move forward with a lawsuit in which he hopes to shed a disputed confidentiality clause the Grease star's high-powered legal team says he's bound to.
Gotterba worked for the the Face/Off's aviation company Alto from 1981 until 1987, when he and the company ended the business relationship via a written termination agreement, according to the Hollywood Reporter.
Article continues below advertisement
In the wake of a series of 2012 gay scandals regarding Travolta's interactions with male masseuses he'd hired, Gotterba said he was "unwillingly thrust" into the limelight by others, at which point he decided to "tell the story of his life and those involved in it."
Gotterba's ex-boyfriend Robert Britz, who the pilot dated after his time with the Look Who's Talking star, dished details of Gotterba's Travolta-related revelations to the ENQUIRER two years ago.
"Doug told me right at the beginning of our relationship that he'd had a homosexual relationship with John Travolta in the 1980s," Britz said. "Doug said John was constantly grabbing at his genital area, but he put up with John's sexual advances because working for him was 'lucrative' … after a few years, Doug grew apart from John sexually, and John's advances eventually started to repulse him. The relationship ended shortly thereafter."
Article continues below advertisement
After Gotterba himself gave an interview to The National ENQUIRER, he started putting together a book, at which point he received cease-and-desist letters from the married Face/Off star's powerhouse lawyer, Marty Singer, admonishing the pilot he was in violation of the confidentiality provision in the 1987 pact he signed in his severance with Alto.
After Gotterba and his attorney saw the 1987 pact (via The ENQUIRER) the former Travolta employee claimed Singer's documents were "not authentic" — but part of an unrelated contact irrelevant to their claims. At that point, Gotterba sued both Travolta and the company to gain clarification as to which agreement was in proper legal standing; Alto countered with an anti-SLAPP motion.
Watch the video on RadarOnline.com:
radar_embed service=5min.com src="http://pshared.5min.com/Scripts/PlayerSeed.js?sid=1126&width=570&height=351&playList=517713851"
Justice Arthur Gilbert said he granted Gotterba's suit to move forward because it's relevant to "the validity of the asserted termination agreements," and not the "sabre-rattling" coming from Travolta's camp.
"Although the pre-litigation letters may have triggered Gotterba's complaint and may be evidence in support of the complaint, they are not the basis of the complaint."
Singer told the industry paper that he's "very confident" in the case, and that Gotterba "ultimately . . . will not prevail on his claim.
"While we believe the Court should have thrown out Gotterba's lawsuit at the outset . . . he points to an unsigned draft agreement, which he now claims is the controlling document in the case, yet he attached as an exhibit to his own complaint the final version of the contract that he signed barring his claim."