Exclusive
Explosive New Details Of Joan Rivers' Medical Crisis: Doctor Snapped Selfie With Legendary Comic & Performed Unauthorized Biopsy While She Was Under Anesthesia!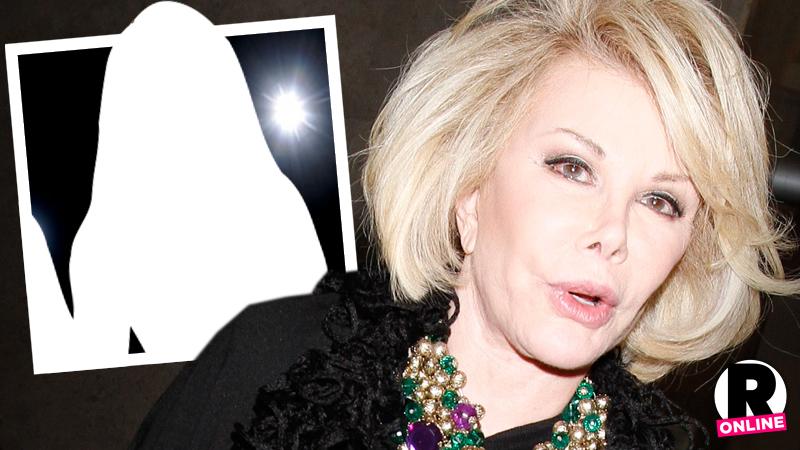 Although Joan Rivers went to Yorkville Endoscopy for a routine procedure, her time spent there was anything but routine.
As RadarOnline.com has previously reported, Rivers' female ear, nose and throat doctor stepped in once Dr. Lawrence Cohen, Rivers' gastroenterologist, discovered something on her vocal cords. The ENT, who wasn't authorized to perform any medical procedures at the clinic, took over and began a biopsy.
Article continues below advertisement
The biopsy was not authorized, as Rivers never signed a consent form. And once it began, her vocal cords began to swell, Anderson 360 revealed Tuesday night. But that's not all. Not only was the ENT not supposed to be treating the comedienne, 81, at this time, medical staffers have also told investigators that the ENT snapped a selfie with the Fashion Police star while she was under anesthesia – a major violation of privacy, given she did not give her consent to have her picture taken.
Dr. Cohen, who doubled as the clinic's medical director, has since parted ways with Yorkville. The clinic confirmed his departure, stating, Dr. Cohen "is not currently performing procedures...nor is he currently serving as medical director."
As RadarOnline.com has reported, Rivers' daughter Melissa is now considering a lawsuit against the clinic and associated doctors.
Story developing.
What do you think about the new details that have come to light? Sound off in the comments below.