Exclusive
Headed For Another Heartbreak? Fantasia Barrino Has Finally Moved On From Her Married Baby Daddy— With A Sexy Convicted Felon!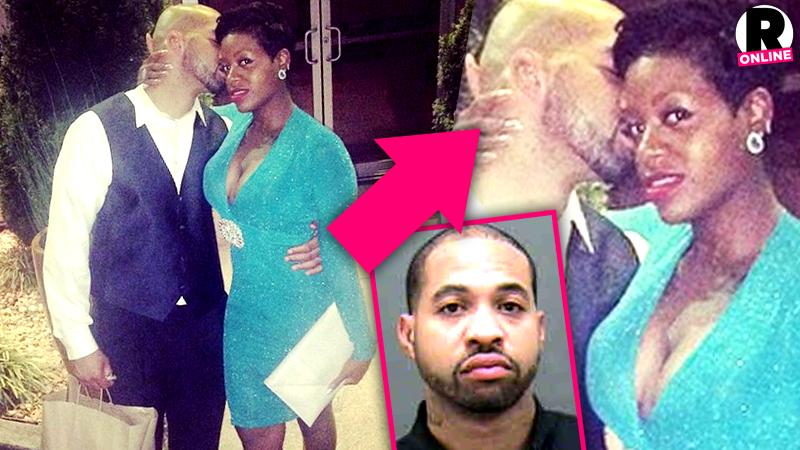 Fantasia Barrino was reportedly depressed and suicidal after she was dumped by her married baby daddy Antwaun Cook— but now the American Idol winner is flaunting a new man.
The 30-year-old mother of two introduced a mystery man in a suit— first identified by as Charlotte, North Carolina hunk Kendall Taylor— on her official Instagram page September 19.
After describing a lifelong recurring dream about a comforting, protective fantasy lover, she announced, "I don't have that dream anymore because he CAME!"
Article continues below advertisement
But Barrino's dream romance may become her worst nightmare as RadarOnline.com exclusively reveals the 34-year-old courier service founder has a long, serious criminal record after a lifetime of breaking the law.
According to North Carolina Department of Public Safety documents obtained by Radar, Taylor was arrested for possessing a weapon on a school campus, a felony, when he was just 16 years old in 1996. He was convicted and placed on probation.
READ TAYLOR'S SHOCKING COURT DOCUMENTS
Four years later, he was arrested for assaulting a female— twice— and again was convicted and sentenced to probation.
In 2003, he was convicted of possession of a firearm by a felon, and in 2007, he was convicted of Schedule VI drug possession.
Now, Taylor mentors boys and men who are offenders through the MOVE program in Charlotte.
"Through his teen years, he began associating with what was considered as 'the wrong crowd,' his bio on the organization's website states. "Kendall began experimenting with sex, drugs and alcohol. At the age of fifteen, he became a father…Lacking maturity and strong male guidance, Kendall began walking deeper into dark places. Places that robbed him of his education, his childhood and ultimately, his freedom. He was arrested and incarcerated in a facility hundreds of miles from home."
Article continues below advertisement
In prison, he turned his life around with help from religion.
"He began to clearly hear and respond to the call of God on his life," the site claims. "He laid down the failures of his past and began to carry his cross for the sake of Christ."
Taylor's son Treyshaun is now 19.
Barrino, the mother of Zion, 13, and Dallas, 2, may not know— or doesn't seem to care— about Taylor's past, as they seemed smitten on a dinner date in Atlanta on September 20.
"Kings love A Real Queen," she gushed.
Do you think Fantasia is in a risky romance? Sound off in the comments.