Merry Christmas Mommy! Fantasia Barrino Reunited With Her Son For Holidays In NYC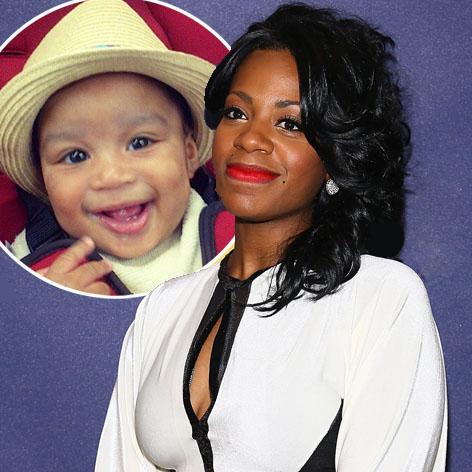 American Idol alum Fantasia Barrino got the sweetest Christmas present of all this year -- time with her son, Dallas. Though the toddler has been spending time with her ex, Antwaun Cook, and his estranged wife while Barrino performs on Broadway in After Midnight, as RadarOnline.com has reported, he will spend the holidays in NYC with his mom.
Barrino posted an adorable video of Dallas meeting a performer dressed up as Mickey Mouse in Times Square on Sunday.
Article continues below advertisement
"He calls Mickey Mouse Dog Dog," the proud mom wrote.
As RadarOnline.com has reported, the boy spent his second birthday last weekend in North Carolina with Cook, who dumped Barrino for the woman he had been married to when the couple first met. Cook's wife has accepted Dallas as one of her own, "mothering him" and helping celebrate his birthday, a source revealed.
As such, the family is already missing the tot while he spends quality time with Barrino.
"Miss my boys already …." Antwaun wrote after his departure. "Dallas going to see his mom in NYC."