Salt In The Wound: Homewrecker Fantasia's Cheating Baby Daddy Posts Loving Picture With His Estranged Wife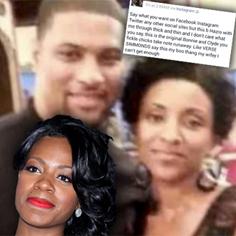 Once a cheater, always a cheater? American Idol alum Fantasia Barrino as seemed to have learned that lesson the hard way, as her boyfriend Antwaun Cook has reunited with the wife he'd left for Barrino. Now, making matters worse, he's bragging about their mended marriage on social media!
On Friday, Cook posted a picture of himself with his arm around his wife, Paula Cook at 2:09 a.m. "Say what you want on Facebook Instagram, Twitter or any other social sites," he wrote, "but this b***h has rolled with me through thick and thin. I don't care what you say. This is the original Bonnie and Clyde … this my boo thang, my wifey. I can't get enough."
Article continues below advertisement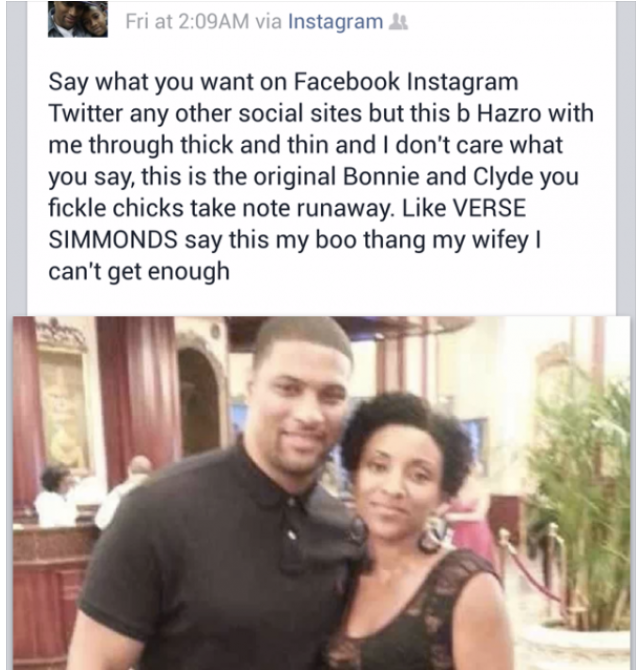 When Barrino fans began to bombard him with criticism for the insensitive snap, Cook deleted the post.
He later wrote on Twitter, "Thanks for bringing me back, love all the true people who know me for me. Man I love yall, and the support. #ImBlessed"
As RadarOnline.com previously reported, Cook left Barrino to work on his broken marriage earlier this year. "Technically, he's still married to his wife Paula and they're back together now," a source previously told Radar. "The only tie he still hast to Fantasia is their son, Dallas."
In the meantime, it seems Barrino is moving on by focusing on her career. On Monday she tweeted, "Feelin blessed for my 3 @theGrammys nominations this year!"