Friends Fear Suicide For Fantasia After She Was Dumped By Cheating Boyfriend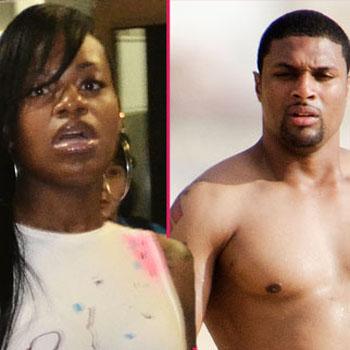 Article continues below advertisement
"Fantasia's friends are bracing for the worst. She isn't coping well with being dumped and she's saying crazy things, like she can't go on living without her man and that her life is over," an insider told the magazine.
"Fantasia thought that by having a child with Antwaun, she'd ensure he'd never reunite with Paula. But she was dead wrong. The parental responsibilities actually scared Antwaun away, and he never stopped secretly communicating with Paula."
As RadarOnline.com previously reported, Antwaun abandoned Fantasia, 29, on Thanksgiving and has been back with Paula ever since.
"She's been crying nonstop ever since and can barely get out of bed. Fantasia keeps muttering that this is karma coming back to bite her because she stole Antwaun from Paula," the source told the Enquirer.
"Fantasia believes that no man will ever love her with the passion and intensity that Antwaun did. But their affair was one big lie, and Fantasia simply can't figure out how to pick up the pieces of her life."