Exclusive
Family In Crisis! Nicki Minaj's Troubled Father Robert Arrested For DWI TWICE Last Year, Mother Carol Slapped Him With Restraining Order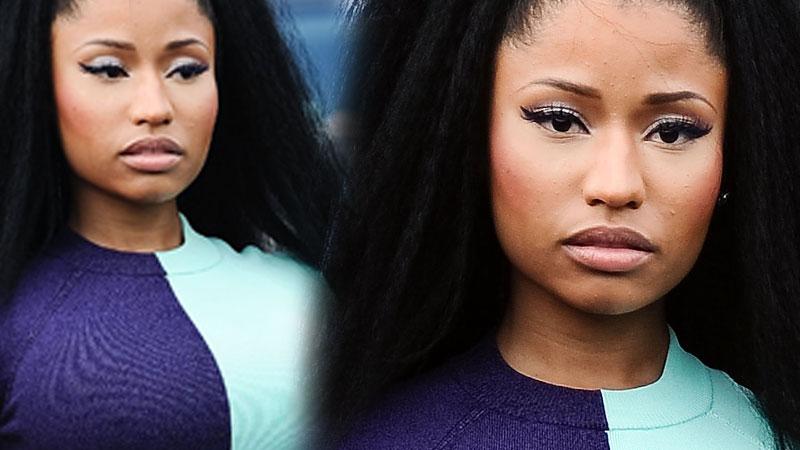 Nicki Minaj has long discussed the horrors of her childhood, especially her father Robert's drinking and subsequent violent behavior toward her mother, Carol.
"One time, he pulled my mother out of a car and dragged her two blocks," the outspoken"Anaconda" rapper (real name: Onika Tanya Maraj) recently told the U.K.'s Now magazine. "I was afraid, very afraid that something would happen to my mother."
Article continues below advertisement
But now, things are different, she has said.
"He's still with my mother. He went to rehab and cleaned himself up," the 31-year-old recently claimed in an interview with The Guardian newspaper. "Eventually they started going to church a lot, and he got saved and started changing his life. He's away from drugs now. He doesn't instill fear in people any more."
Despite Nicki's insistence that her family had a happy ending, RadarOnline.com can exclusively reveal that the Baldwin, New York-based Maraj clan, which also includes brother Micaiah, 16, is still very much in turmoil. RadarOnline.com has learned that Robert, 58, was arrested for drunk driving on October 18, 2013 and again on December 3, 2013, and subsequently indicted in New York Supreme Court on four counts of operating a motor vehicle while under the influence of alcohol, a felony, aggravated driving while intoxicated, a felony, operating a motor vehicle while under the influence of alcohol, a misdemeanor, and aggravated unlicensed operation of a motor vehicle in the first, second and third degree.
SEE The Shocking Court Documents
In addition, Nicki's beloved mom Carol, 54, took out a restraining order against her troubled husband on October 19, 2013, RadarOnline.com can exclusively report.
During the first arrest on the night of October 18, Robert was involved in a minor car accident on the Long Island Expressway in Roslyn, New York, while driving his black Mercedes Benz.
"Upon approaching the operator of the Mercedes…I detected a strong odor of an alcoholic beverage from the vehicle and the arrestee's breath when he spoke," arresting police officer Jeff Fabre wrote in his field notes. "The arrestees eyes appeared watery and blood shot…I observed he was very unsteady on his feet."
Article continues below advertisement
Later, though Robert said he had only consumed "two beers in Queens," Officer Fabre discovered a water bottle containing a clear alcoholic beverage in the car's center console.
Robert blew a .24 blood alcohol level- more than three times the state's legal limit- during a breathalyzer test. He was charged with three felony counts of driving while intoxicated.
The next day, Carol was granted an order of protection against Robert, prohibiting him from contacting her or showing up to her home, school or business.
Just six weeks later on December 3, Robert was arrested AGAIN for driving while intoxicated outside of liquor store Grapes and Grains in the family's hometown of Baldwin.
A man called 911 when he discovered Robert sitting in his vehicle.
When cops arrived to the scene, "Robert Maraj stated that he thought that the other male's auto was his," police officer Carl Tedeschi states in his report. "He had a strong odor of an alcoholic beverage emanating from his breath and was very unsteady on his feet."
Article continues below advertisement
Minutes after Officer Tedeschi warned Robert not to drive home due to his drunken state and suspended license, he observed the troubled man operating his GMC Acadia just blocks away.
Robert, who copped to only taking a "few swigs" of Bacardi rum, blew a .09 and was promptly placed under arrest. He was charged with driving while intoxicated and driving with a suspended license.
"With Robert drinking again, Carol is at risk," a family friend tells RadarOnline.com. "And Micaiah is only a teenager."
Though Robert isn't allowed to contact Carol, it seems like Nicki is helping out her legally-embattled father: On March 18, celebrity criminal defense lawyer Stacy Richman- who has defended Nicki's mentor Lil Wayne in court- began representing him.
He is expected to appear in court on July 9, 2015.