Lil Wayne Hospitalized for Seizure Again: Report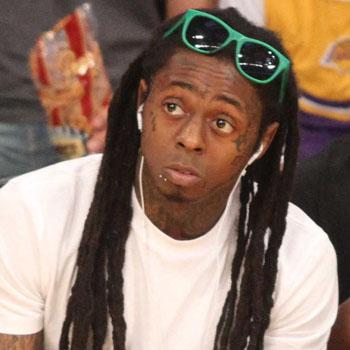 Grammy-winning rapper Lil Wayne was reportedly taken to Cedars-Sinai hospital in Los Angeles late Tuesday-night after suffering yet another seizure.
The 30-year-old was said to have been treated and released early Wednesday morning.
Reps for the rapper or his label did not immediately return RadarOnline.com's request for comment.
The How to Love singer spent a week in the hospital last month -- six of those days were in the ICU -- a result of his epileptic condition that he's been suffering from since he was a child.
Article continues below advertisement
"The thing is, man, the bad news is, I'm an epileptic, so I'm prone to seizures," Wayne told Los Angeles radio station Power 106 after his hospitalization.
"This isn't my first, second, third, fourth, fifth, sixth, seventh seizure. I've had a bunch of seizures; y'all just never hear about it.
"This time it got real bad because I got three of 'em in a row, and on the third one, my heart rate went down to, like, 30 percent. Basically, I could've died soon. That's why it was so serious.
MORE ON:
hollywood happenings
"The reason being for the seizures is just plain stress, no rest and overworking myself. That's typical me, though."
UPDATE: 2:19 p.m -- Lil Wayne just took to Twitter to declare, "I'm fine.
Thank u."