Exclusive
Rock Bottom? Kris Jenner Has Picked Out A Rehab For Boozing Scott Disick, Says Source — But He Still Won't Go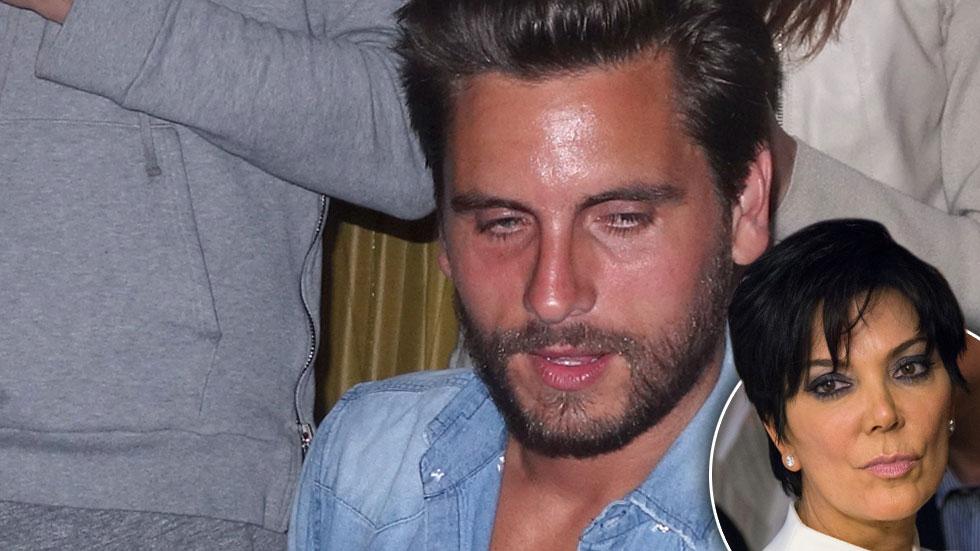 They tried to make him go to rehab, but he said no! RadarOnline.com has learned that fed-up Kris Jenner wants to send oldest daughter, Kourtney's, partner and baby daddy, Scott Disick to rehab in Arizona, but has gotten a flat-out refusal from the hard-partying reality star.
"Everyone knows Scott has a problem with alcohol, including himself," the insider said. "Kris has been researching rehab facilities that would be a good fit for Scott, and has narrowed it down to Sierra Tucson in Arizona. A bed could be ready for Scott with less than 48 hours of notice."
Article continues below advertisement
"However, Scott is refusing to go," the source said. "He truly believes rehab isn't the answer, and has talked about getting outpatient treatment. In his mind, Scott is strong enough to beat this on his own, and doesn't need to go to rehab, so everyone is in a holding pattern."
Even in previews of Kourtney & Khloé Take The Hamptons, filmed this summer, the hard-partying 31-year-old reality star can be seen falling over drunk and getting carried up stairs.
MORE ON:
Keeping Up With the Kardashians
"Unless you want to be sober, then I don't want you here," Kourtney Kardashian, 35, tells Disick, who is locked out of their Hamptons home, in one troubling scene. "If you want to die then you can continue to act this way."
"Scott might be going to rehab," says Kardashian of her haggard baby daddy.
Even Disick admits, "I don't know what to do."
His drinking hit a low point when he was hospitalized for alcohol and drug overdose on June 22, as RadarOnline.com has reported.
Sierra Tucson is set on 160 acres at the base of the Santa Catalina mountains in Arizona. Rates range from $2200-35000 a day.
Treatment includes group therapy, 24 hour nursing care and family programs.
The source adds, "Scott won't go to rehab until he hits rock bottom, and that hasn't happened yet."