'Teen Mom 2' Drama Continues: Corey SLAMS The Way Leah Parents Their Girls: 'They Need Structure' – WATCH The Preview!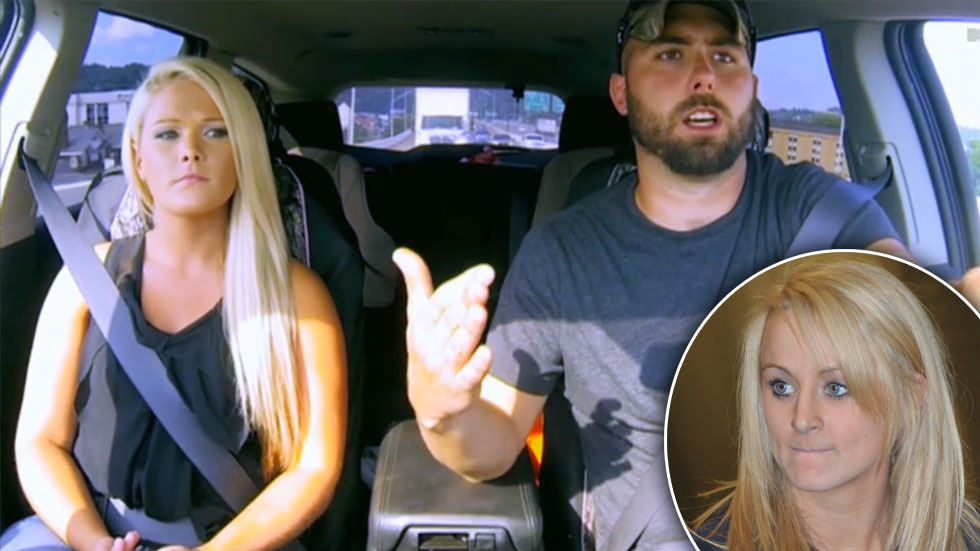 In a preview for the upcoming episode of Teen Mom 2, Corey Simms complains to his wife, Miranda Simms, about the way that his ex-wife, Leah Messer, and her new husband, Jeremy Calvert, are raising his daughters, Aliannah and Aleeah.
Simms was on his way to court to work on changing the custody arrangement so he can do what he believes would be best for his kids.
"So we're going to meet the lawyer today about getting more custody of the girls," Corey tells Miranda. "I just really want the best for the girls. That's the main thing. That's my number one priority: what's best for the girls. They just need structure."
Article continues below advertisement
Miranda emphasizes that she and Corey aren't planning on attacking the Calverts at court.
"That's what I think is really important to understand is that we're not trying to take away," she says in the clip. "We're not attacking anybody. We just want what's best for the girls. And it's all about the girls and that's the important thing."
But Corey was relentless in his complaints. He proceeds to go on a diatribe about the way the Calverts co-parent the kids.
"We can't control how they live their lives," he says. "They have their reasons why they live their life. It's my views of my children that are my blood and how I want them raised. I put 50 percent in, just as much as she did, into making them. So, I'm not saying, 'You're not raising the kids right.' I'm saying, 'I want the best for the kids. Let me give it a shot.'"
According to Corey, the Calverts don't give him a chance to share his input on how his daughters should be raised, so he's looking to make a change.
Article continues below advertisement
"And I would love to be able to sit down and be like, 'Okay, this is my concern. This is what I see happening. And this is what I would like to see happen in the future,'" Corey says. "But we've done that. You mention one bad thing and they go on defense and started blowing up."
But Corey doesn't find it acceptable when the Calverts lash out when he defends himself and his parenting skills.
"We used to co-parent great," he says. "That's because I would give in a lot. And now that I actually stand up for myself, it's like the world is ending now because it's personal."
Miranda then tells Corey that he doesn't have to be pushed around.
"You don't have to prove what good of a father you are to anybody but the girls," she says.
But Corey has more to say about his ex.
"Like the wheelchair thing is like the most annoying thing. Leah says I should call every day," he says. "There's no sense in calling every day. I can't call an insurance company, a huge insurance company, and say, 'Hey, guess what? You're going to approve this wheelchair today.' They're going to be like, 'Okay sarcastically. Yeah, I got you buddy.' The Calverts say, 'Oh he didn't call, so he's a big ****. He don't care about it, and he's not obeying the doctor's orders.'"
Miranda tried to tell Corey not to let the Calverts get to him.
"Just brush that off because you know it's not true and you are trying the best that you can," she says.
But Corey was annoyed.
"I just hate how it's become a personal thing," he states. "I hate that we argue at our drop-off. From day one, I never wanted the girls to witness me and Leah having a heated argument."
Watch the clip below, and tell us what you think in the comments!