Another 'Teen Mom 2' Divorce? Kailyn Lowry Talks Marriage Troubles, Breaks Down On Camera After Hubby Javi Leaves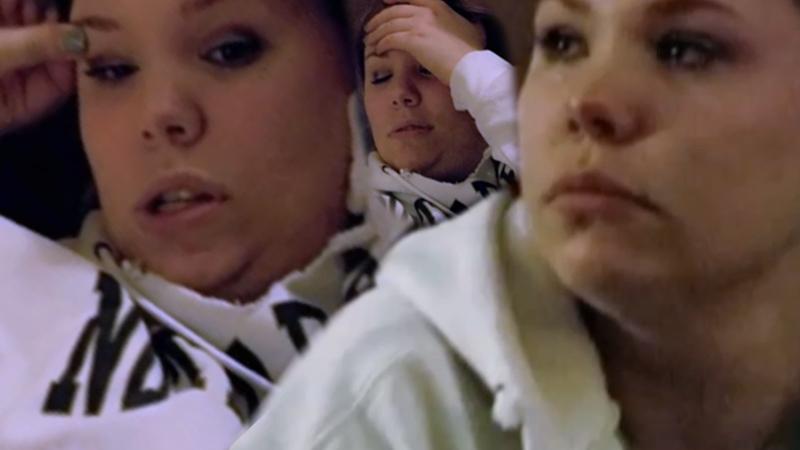 After growing up in a broken home and suffering from extreme poverty, sexual trauma and a vicious eating disorder, 'Teen Mom 2' star Kailyn Lowry finally found her happy ending in husband Javi Marroquin— or so she thought.
In a clip from next week's episode of her MTV reality show, the 22-year-old mother of two confesses to her mother Suzi that there's trouble at home.
"Being married is not what I thought it would be at all," the Pride Over Pity author admits. "It's a lot of compromise, a lot of things I'm not used to. I'm trying to get through it the best I can, because I do love him and stuff."
Article continues below advertisement
On this week's airing, Marroquin, 21, left their Delaware home for an entire month for Air Force training, leaving Lowry alone with sons Isaac, 4, (with ex Jo Rivera) and Lincoln, 9 months.
Even with her husband's help, the reality star tells her mother that her hubby still struggles with fatherhood.
"He's still learning with Lincoln," she confesses in the clip. "Lincoln will cry and and he just gets frustrated."
A clearly exhausted Lowry then breaks down in tears when her infant son refuses to breastfeed.
"I'm going to cry," she sobs. "I'm just so frustrated!"
Though her nearly two-year-old marriage may be in disarray, it seems Lowry is mending another relationship: that with her troubled mother Suzi, whom the star describes as an alcoholic in her new memoir.
"Thank you for coming here," she tells her mother.
In last week's episode, Lowry told Marroquin things had been "rocky" at home, but then called the tension "normal." Now it seems things have taken a turn for the worst.
Can Kailyn save her marriage? Sound off in the comments and watch the heartbreaking video.