'Teen Mom' Tell-All! Kailyn Lowry Reveals History Of Rape, Addiction & Abandonment In No-Holds-Barred New Book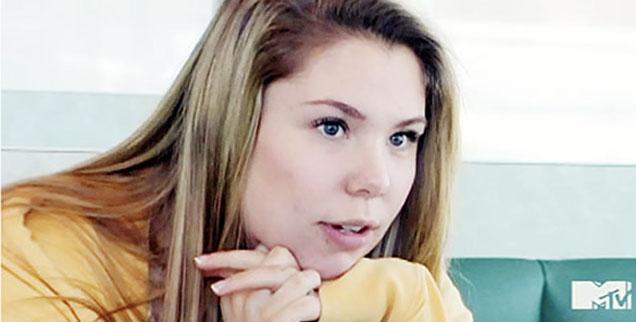 Farrah Abraham isn't the only Teen Mom alum with a dark past. Teen Mom 2's Kailyn Lowry has overcome a lot to become one of the series' most stable stars, and now she's revealing her most painful secrets -- including rape and addiction -- in a new tell-all.
Lowry's book, Pride Over Pity, will be released in April, and she recently gave fans a sneak peek of what to expect.
First things first, she insists, "it'll be NOTHING like Farrah's as far as editing goes. We've put a lot of work into this over the last couple of years and I think you will be very surprised by it."
Article continues below advertisement
"There are a lot of things in it involving addiction, rape, being abandoned by my dad and tons of things in between," she reveals. "My life before the cameras and where I want things to go from here. Hopefully you guys will understand things a little better after reading it!"
Lowry first revealed she was planning to write a memoir back in 2011, and said at the time that the bulk of it would deal with her childhood growing up with her mother, who she has claimed is an addict.
"Imagine yourself growing up with a 'parent' struggling with addiction, boyfriend hopping and can't hold a steady job," Lowry wrote in 2012. "Since I was 8 years old, I was the parent."
"I've forgiven my mom for not being there," the MTV star admitted, "but I've also become stronger. Strong enough to know when I need to know when I need to leave certain people out of my life. I've already forgiven my mother for what has already been done. But I were to have a relationship with her, how many more times would I have to be hurt & let down & forgive her again and again?"
"I've been through hell & back with my mom," she said, revealing that she hadn't spoken to her since 2010.
Will you read Kail's book? Let us know in the comments!