Exclusive
Happily Never After? Kailyn Lowry Admits, 'It's Been A Little Rocky Since Lincoln Was Born,' As Husband Leaves Home For A Month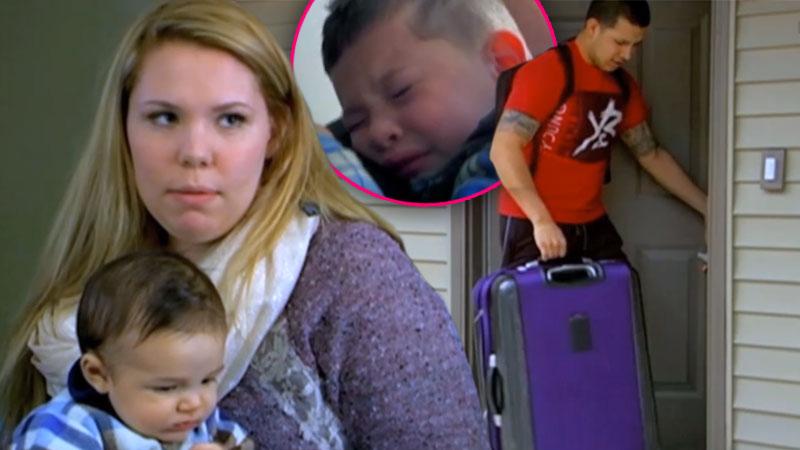 It seemed that Teen Mom 2 star Kailyn Lowry was finally getting her happy ending when she married Javi Marroquin last fall. But nearly a year later, it's a whole different story. In a preview for an upcoming episode of the MTV show, she admits things have been "a little rocky" with her husband as he prepares to head out of town for a month.
A member of the US Air Force, Marroquin frequently has to go out of town. And before one recent trip, the preview clip shows, Lowry had some words with him about the troubles in their relationship since the birth of their son, Lincoln, last November.
Article continues below advertisement
The conversation started out with Lowry and Marroquin discussing the first time that he had to leave home for work.
"Six months was hard, but I did it," Lowry told him. "I guess the only difference is I have Lincoln this time and nobody around to help me."
"I might cry one or two times … or every day," she said. "No, I'm just kidding."
But after that the conversation took a more serious twist.
"Do you think being apart is going to be bad for us?" Marroquin asked.
"No," Lowry replied. "It's been a little bit rocky since Lincoln was born. I don't think it's anything other couples don't go through, but I'll be here holding down the fort."
The next morning, Marroquin said his goodbyes and left his family looking sad and depressed to see him go.
WATCH the video clip below and let us know in the comments — Do you think Javi and Kailyn will make it or will the distance prove to be too much?