Chicago Academic's Dead Body Found In Trunk Of Bali Cabbie, Teen Daughter & Boyfriend Arrested In Connection With Death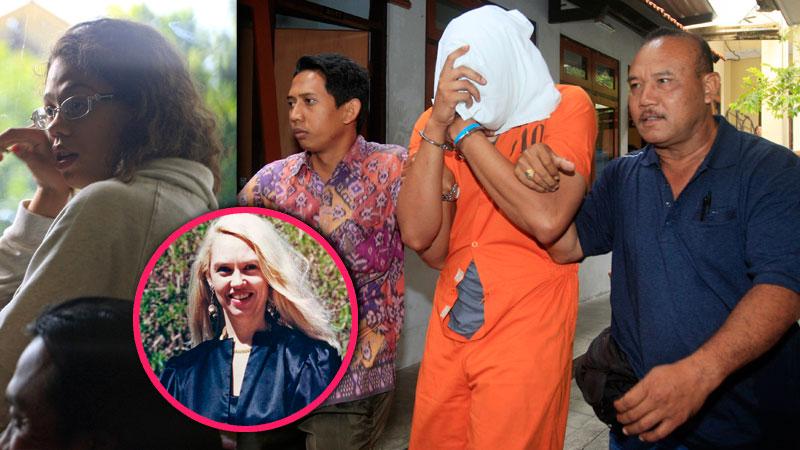 Tommy Schaefer and Heather Mack Friday were charged in Bali, Indonesia in connection with the murder of Mack's mother Sheila von Wiese-Mack, after the woman's half-naked remains were recovered from a blood-soaked suitcase in a taxi parked in front of the St. Regis Bali Resort earlier this week.
The couple was officially charged two days after they were taken into custody as suspects in the gruesome killing, Bali deputy police chief Brig. Gen. Gusti Ngurah Raharja Subyakta said, noting that authorities decided to do so after a review of the crime scene, as well as interviews with eyewitnesses.
Article continues below advertisement
Officials said that 18-year-old Mack and 21-year-old Schaefer called the cab, stuffed the suitcase containing the dead body in the trunk, and entered the hotel, falsely telling the driver they'd be back. After hotel staffers noticed blood leaking from the suitcase, they directed the cab driver to the police, where the chilling discovery was made.
The couple told authorities that a gang had killed von Wiese Mack, then took them hostage for a prolonged period before breaking free, according to Denpasar Col. Djoko Hari Utomo, adding that neither hotel staffers or the cab driver corroborated their alibi.
The Indonesian defense attorney appointed to oversee the couple, Haposan Sihombing, said Mack or Schaefer "were not cooperative" and did "not respond to many questions" in their interrogation.
As we previously reported, von Wiese Mack was a prominent name in the Chicago academic community who once worked with the late Ted Kennedy. Back in the Windy City, where all three lived, authorities have uncovered more than 86 documented incidents of strife between the mother and daughter from 2004 until 2013. The mother and daughter were seen on hotel security camera in Bali arguing in the lobby of their hotel, authorities said.
Ida Bagus Putu Alit, Denpasar's coroner, said that results of an external exam on the late woman's body indicated a violent struggle between von Wiese Mack and her assailants.
"We found scars on both forearms and the broken left-hand fingernail," Alit said. "That indicated a resistance in a fight."
In Indonesia, a murder conviction could lead to the death penalty, via a firing squad.