Exclusive
Virgin Murderer Elliott Rodger Hadn't Seen Psychiatrist In 2 Years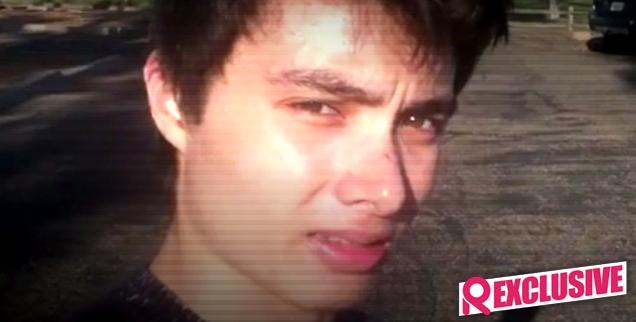 UCSB mass shooter Elliott Rodger hadn't been seen by a psychiatrist since 2012 (though he had been treated by psychologists) but RadarOnline.com has learned exclusively his parents, Hunger Games art director Peter Rodger and ex-wife Chin now recognize their troubled son should have been in intensive treatment for his mental health issues.
Elliott's 141-page manifesto mentions in 2012 that he had been treated by psychiatrist Dr. Charles Sophy and refused to take medication that was prescribed to him.
Article continues below advertisement
RadarOnline.com has learned exclusively that Elliott "only saw Dr. Sophy less than three times, and refused to go back to see him," adding that his parents "felt powerless" in their ability to make a difference in the situation.
California Massacre: Evil Sicko's 'Kill' Manifesto – Read It In Full
"At the time of Elliott's killings, he was being treated by two psychologists: one in Santa Barbara and another in Southern California," a family insider tells RadarOnline.com. "His family now recognizes that he should have been in intensive treatment including psychiatrists.
"They did everything they could to get him help, and they are absolutely riddled with guilt and self loathing because of Elliott's actions."
An insider told us that "Elliott should have been on medication. That is truly evident now … his parents were just following the recommendations of the psychologists."
The 22-year-old, who law enforcement officials say killed seven people, including himself, also "heard voices."
Article continues below advertisement
Rodger stabbed three males in his apartment before taking to the streets in a black BMW. There, he fatally shot two female and one male UCSB students. Rodger also hit two bicyclists with his car and seriously injured others with gunfire.
In his manifesto, discovered by law enforcement after the rampage, Rodger goes after everyone and everything that he blames for destroying his life, especially sex.
"Finding out about sex is one of the things that destroyed my entire life," he wrote. "Sex … the very word fills me with hate. Once I hit puberty, I would always want it, like every other boy. I would always covet it, I would always fantasize about it. But I would not get it.
"Not getting any sex is what will shape the very foundation of my miserable youth," he wrote.
In the wake of the murders, the Roger family "remains in hiding and has been changing locations every two days.
"It's their absolute worst nightmare, their son killed innocent kids that didn't deserve this," our source added. "As much as they are grieving for the loss of Elliott, they are truly mourning the others that were killed by him."