Exclusive
UCSB Shooter Elliot Rodger Refused His Psychiatric Medicines, His Parents Now In Hiding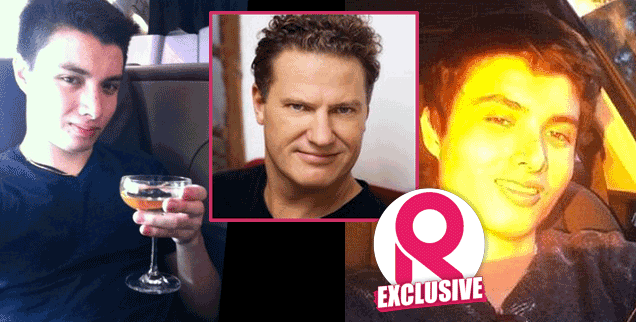 The accused UCSB mass murderer had been prescribed, but refused to take, psychiatric medication to help with his "extreme paranoia," a source close to Elliot Rodger's family tells RadarOnline.com exclusively.
The 22-year-old, who law enforcement officials say killed six people before he died in a shoot out with deputies from the Santa Barbara County Sheriff 's Office, also "heard voices."
His parents, Hollywood director Peter Rodger and his ex-wife, Li Chin, are now in hiding, staying at a hotel, as they try to come to grips with what their son is believed to have done.
Article continues below advertisement
"Elliot has always been troubled and couldn't express himself," the source tells us.
"His parents did everything they could to help him. It seemed that Elliot suffered from extreme paranoia and heard voices, but it was impossible to properly diagnose because he just wouldn't talk. Having been prescribed psychiatric medication, Elliot refused to take it.
"Before moving from L.A. to Santa Barbara, he had been seeing a mental health professional for years, and his parents got a team of doctors for him to continue to see after his move. Their hearts break for the victims and their families."
There was a reluctance to let Rodger move to Santa Barbara, but he was insistent, the source says.
"He thought that moving to Santa Barbara would make him happy, and his parents obliged. At first Elliot did really well academically in school at Santa Barbara City College (a community college about 30 minutes from the University of California Santa Barbara campus), but he had a hard time fitting in with the party scene. With that, Elliot became more isolated, and his grades began to suffer."
Article continues below advertisement
In an incredibly chilling video he uploaded to YouTube less than 24 hours before his killing spree, Roger spoke of his frustration at being rebuffed by women. Speaking with little emotion, while seated in his car and looking straight into a camera, he said "I am the superior one" as he wondered aloud why women didn't find him attractive.
His solution was, he said, to go on a shooting spree.
"I'm going to enter the hottest sorority house of UCSB and I will slaughter every single spoiled, stuck-up, blonde slut that I see inside there. All those girls that I've desired so much, they would've all rejected me and looked down on me as an inferior man if I ever made a sexual advance towards them."
His lethal rampage actually began prior to the shooting, Sheriff Bill Brown revealed late on Saturday.
Rodger stabbed three males in his apartment before taking to the streets in a black BMW. There he fatally shot two female and one male UCSB students. Rodger also hit two bicyclists with his car and seriously injured others with gunfire.
His parents were concerned about Rodger's postings on social media even prior to his YouTube "Retribution" video and had contacted law enforcement in Santa Barbara, the source tells Radar.
Article continues below advertisement
According to the Rodger family attorney, Alan Shifman, the family contacted local authorities to do a "welfare check" on Elliot just a few weeks ago and cops found him to be "perfectly polite, kind and wonderful human," but seemingly without a girlfriend or friends.
Only two years earlier, Elliot was photographed in a much different setting, on the red carpet at the premiere of The Hunger Games, alongside his father who was the second unit director on the film.
However, our insider reveals, "Elliot never fit in at school in Santa Barbara, and certainly not in his dad's Hollywood glamorous world. He was extremely smart, and loved to play video games. He wasn't prone to violence at all. His parents have been in contact with the Santa Barbara Sheriff's Office and have indicated they will fully cooperate with the investigation."